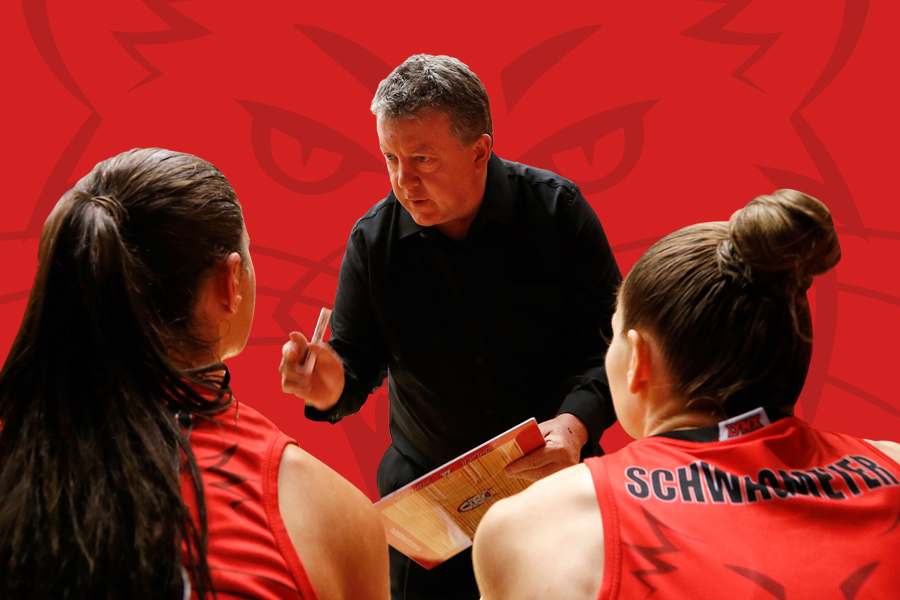 July 9, 2018 | Perth Lynx news
The Perth Lynx are pleased to announce that two-time WNBL Coach of the Year Andy Stewart will return to the club, having signed a two-year extension.
Stewart has led the Lynx since the 2015/16 season, and is set to become the longest serving head coach in team history.
"We have set up a quality, professional program and I'm excited to keep building on it," said Stewart.
Assistant coach Ryan Petrik and strength and conditioning coach Darrell Morgan have also signed two-year extensions, returning the coaching core that has presided over the club's most successful era in over two decades.
The Perth Lynx have won 46 regular season games since 2015/16 (66.6 per cent), the highest total of any WNBL club in that time.
Last season, Stewart led the Lynx to their first top-of-the-ladder finish since 1992, while also helping set the club's record for consecutive victories with a string of 14 straight wins.
Perth have led the WNBL in three-point shooting in each of Stewart's three seasons at the helm, and have averaged the most points per game in the league during his tenure.
"Our organization allows us to recruit outstanding players," remarked Stewart on his club's consistency.
"That, with the resources available to us, allows us to create a program and atmosphere that the girls thrive in."
The Perth Lynx have enjoyed a very active recruiting period, with the additions of Asia Taylor, Katie-Rae Ebzery, Lauren Mansfield and Maddie Allen joining returning players Toni Farnworth, Kayla Standish and Alison Schwagmeyer.
"It's going to be a completely different season."
"I think we will be a bit quicker and better defensively."
"It looks like a smaller, quicker league this year. The talent certainly is high and I imagine the tempo will be also."