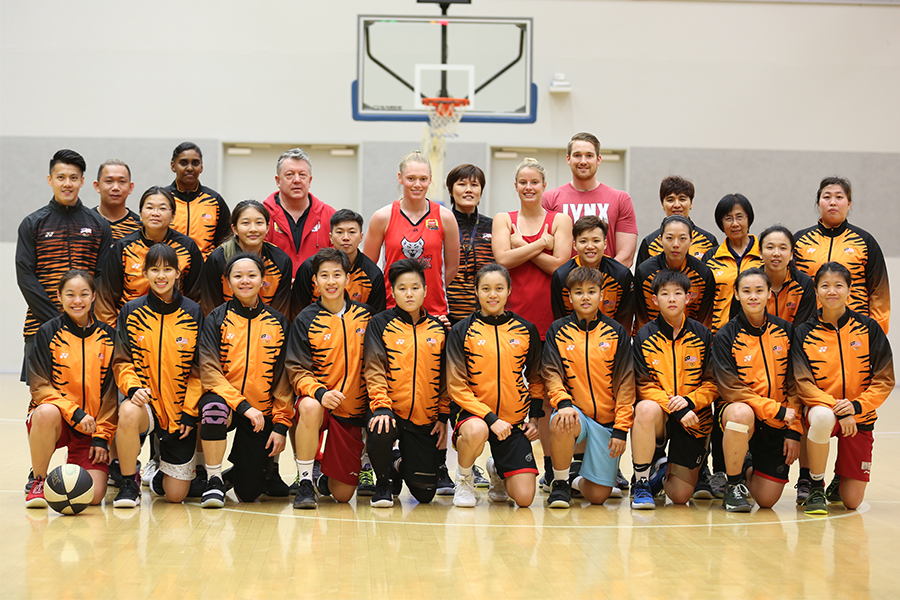 May 9, 2019 | Perth Lynx news
Perth Lynx head coach Andy Stewart has run a special training session for the Malaysian national basketball team at the Bendat Basketball Centre.
The team is in town being hosted by Basketball WA, playing games against local teams and preparing for the 2019 South East Asian (SEA) Games.
Stewart put the group of 17 athletes through its paces and shared the wisdom gained from his extensive experience with the team's coaching staff of five.
Lynx young guns Izzy Miotti and Rosie Deegan joined in on the session. 
The collaboration is a part of the ongoing agreement between the Lynx and Basketball WA as they work together to grow our game – as BWA continues its push into Asia. 
The SEA Games take place in the Philippines in November and December this year.