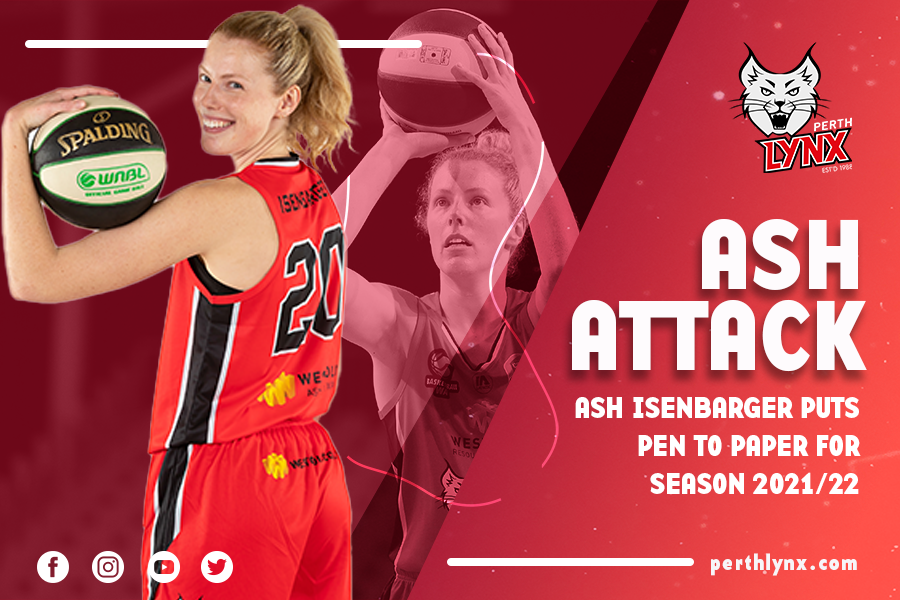 April 28, 2021 | Perth Lynx news
The Perth Lynx is pleased to announce the re-signing of Ashleigh Isenbarger for the 2021/22 Season. Coming onto the floor and supporting Darcee Garbin and Kayla Steindl during the WNBL hub meant that Isenbarger saw limited minutes but by no means saw her impact diminish.
Head Coach Ryan Petrik said, "We loved how she played for us in the hub season. Her ability to floor it and shoot it, combined with her length and athleticism, was a real advantage she sharpened in our system."
The ultimate professional who emits a stoic calmness means the Perth Lynx playing group will only benefit from her presence in the upcoming season. Ashleigh is also excited to attack this year, saying,
"The unique hub season last year with the Lynx was such a fun experience on and off the court, so I'm grateful to be given the opportunity again this season. Being able to play alongside and against so many elite players every day will challenge me and continue to grow me as a player. It's going to be awesome, and I'm so excited to build on what we started last year."
The Perth Lynx roster for WNBL 2021/22 now features Darcee Garbin, Alex Sharp and Ashleigh Isenbarger.
28 APRIL 2021
END
For further information, please contact:
Brent Dawkins
Perth Lynx – General Manager
E: brent.dawkins@basketballwa.asn.au