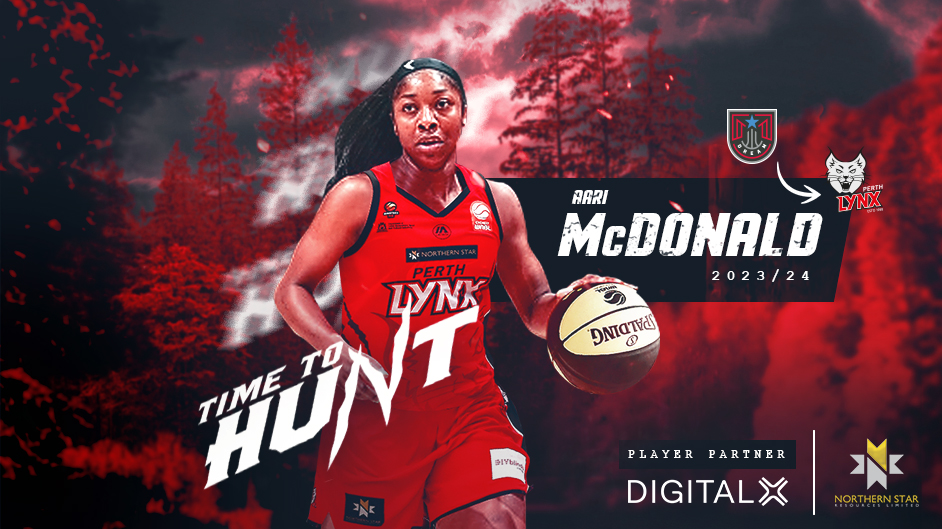 August 25, 2023 | Perth Lynx news
The Perth Lynx organisation are excited to announce the signing of first-round WNBA draft pick Atlanta Dream guard Aari McDonald, to the roster for the 2023-24 Season.
After playing college basketball at the University of Washington and the University of Arizona, Aari was drafted third overall by the Dream in the 2021 WNBA draft. In her senior year with Arizona, McDonald was named the Pac-12 Conference Player of the Year, becoming the first Arizona player to win the award since her head coach Adia Barnes. She was also named the Co-Defensive Player of the Year, the second consecutive year she was named the winner.
Leading her team to their first championship appearance in program history, McDonald scored a game-high 22 points against Stanford; ultimately, they fell just short of clinching the title.
McDonald was named to the WNBA All-Rookie Team for 2021 after averaging 6.3 points, 1.6 rebounds and 2.0 assists per game in her first year with Atlanta Dream.
Aari is now into her third season with Atlanta Dream and is excited to head to Perth for the WNBL season, saying, "I am elated to join the Perth Lynx organisation and am so grateful for the opportunity to play out West. It will be great to meet the fans and join a sisterhood, all while playing the sport I love."
Head Coach Ryan Petrik said, "Aari is going to be a super talented guard for us on both sides of the ball. Defensively, she can blanket guards with her smothering defence, get into the passing lanes, and create easy points from her defence. And then offensively, being super quick, she's a real weapon in both transition and pick-and-roll situations, which suits our style of play."
The Perth Lynx roster for Season 2023/24 includes:  Amy Atwell, Mackenzie Clinch Hoycard, Chloe Forster, Miela Goodchild, Stephanie Gorman, Anneli Maley, Alexandra Ciabattoni, Emily Potter & Aari McDonald.
ENDS
Samantha Macpherson
Samantha.devine@basketballwa.asn.au