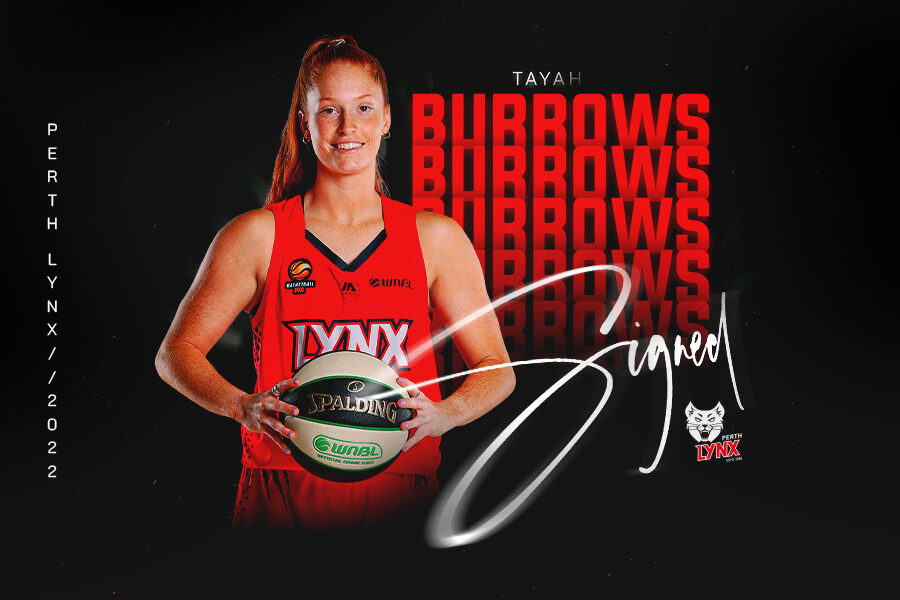 May 31, 2022 | Perth Lynx news
At the start of the WNBL 2021 Season, the Perth Lynx organisation made a long-term investment in one of their talented young guns, Tayah Burrows. Burrows has previously been on Amateur contracts with the club however, her drive, passion and dedication to the program saw that loyalty rewarded with a main roster contract guaranteed for the upcoming WNBL 2022/23 season.
Head Coach Ryan Petrik said, "Tayah's work ethic is first class, we're really bullish on how good she can be in this league when she gets a healthy run at it."
Appearing in 15 out of 19 games last season, Tayah made an impact with her intensity every time she stepped onto the court. A standout game against the Sydney Uni Flames on March 16th, 2021, scoring 8 points and 8 rebounds, was one of the many reasons why she was awarded the club Youth Player of the Year for the second year in a row.
When contemplating what this means to her, Tayah said "I'm super excited and privileged to be back with the Lynx again this season and coached by Ryan Petrik. As a WA junior, it was always a goal of mine to play for the Perth Lynx, so it means a lot to me, and I can't wait to take it one step further this season and win a championship for this club."
The Perth Lynx roster for Season 2022/23 includes: Ryan Petrik (Head Coach) & Tayah Burrows. Announcements on additional player signings will be coming soon.
ENDS
For more information:
Rob Clement
Perth Lynx CEO
E: rob.clement@basketballwa.asn.au