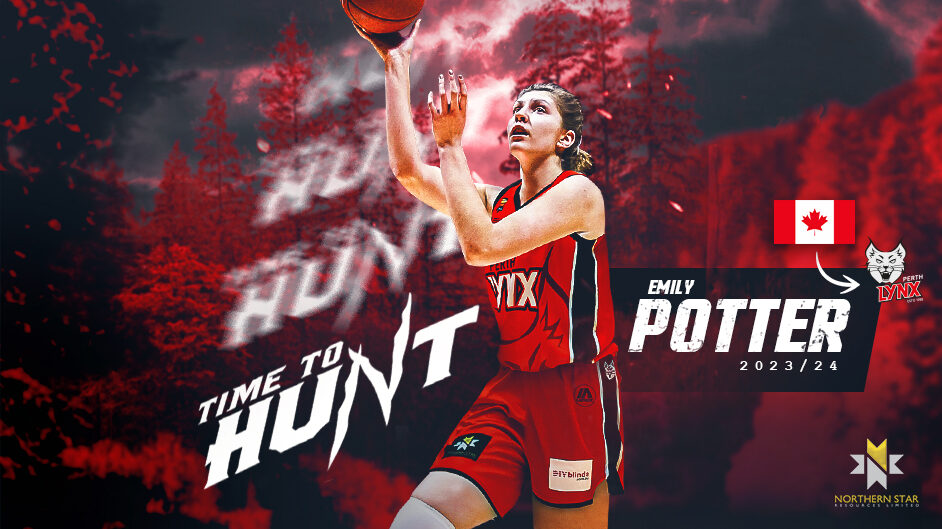 July 14, 2023 | Perth Lynx news
The Perth Lynx organisation is thrilled to announce the signing of 6'5 centre and Canadian national Emily Potter to the 2023-24 Season roster.
Born and raised in Winnipeg, Manitoba, Canada, Emily has progressed through the Canadian basketball ranks, most recently representing the Canadian national team at the FIBA Women's AmeriCup 2023 in Mexico, where she and the team won Bronze.
Emily graduated from the University of Utah in 2018 as the first player in school history to record more than 1500 points, 1000 rebounds and 200 blocks in their career. She was ranked top-5 in Pac-12 history in shots blocked and top-15 in rebounds. After her successful college career, Potter joined Greek club Panathinaikos for a 5-game stint in the Eurocup Women League in 2022-23, averaging 13.6 points, 7.6 rebounds and 1.8 assists.
On her decision to sign with the Perth Lynx, Emily said, "I am so excited to join the team and get to work. It has been a dream of mine to play in the WNBL, and I can't wait to meet the team, staff, and fans, all while getting to experience what Perth has to offer."
Head Coach Ryan Petrik sees huge possibilities with Emily saying, "Emily will give us a paint presence on both sides of the ball. Her ability to help protect the rim will be important for us on the defensive end, and her ability to get out and run for a player of that stature will be essential in our up-tempo system.
The Perth Lynx roster for Season 2023/24 includes Amy Atwell, Mackenzie Clinch Hoycard, Chloe Forster, Miela Goodchild, Stephanie Gorman, Anneli Maley, Alexandra Ciabattoni & Emily Potter.