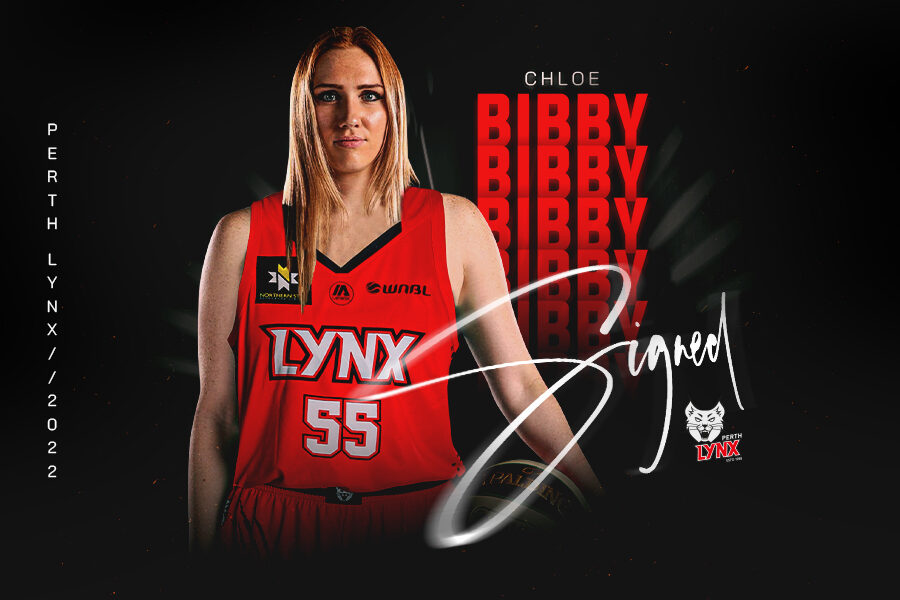 August 2, 2022 | Perth Lynx news
The Perth Lynx organisation welcome the signing of Chloe Bibby to the roster for the upcoming 2022/23 Season.
As a junior Bibby impressed representing Australia in the 2014 under-17 World Championships, and winning Gold at the 2016 FIBA Oceania under-18 Championships for the Gems.
Bibby enjoyed a stellar collegiate career in the US, both with the University of Maryland (2020-22) and Mississippi State (2017-2020). In her two seasons with Maryland, Bibby led the Terps to back-to-back NCAA Sweet Sixteen appearances, averaging 12.5 points, 5.7 rebounds and 1.3 steals across 61 games. Her standout play earned her All-Big Ten Second Team honours in 2022 and an All-Big Ten Honourable Mention in 2021.
Bibby is currently playing alongside Perth Lynx player Lauren Scherf at the Kilsyth Cobras in the NBL1 South conference averaging 19 points, 4.5 rebounds and 1.5 assists.
When asked, Chloe Bibby had this to say about joining the Perth Lynx, "I'm excited to be coming back to Australia and playing for the Perth Lynx. I've got family in Western Australia, and with the Lynx recent success and great program history it just felt like the right fit for me. Ryan has got a great group of talented players together, and I am excited to be a part of that this season."
Head Coach Ryan Petrik said, "Everyone knows Chloe is an elite talent who can really shoot it, and that's huge in our system. But what we really like is that she can also floor it, switch it on D, rebound it, come off screens or set them herself, or post it up. We want to keep doubling down on this pace and space styled system, and we know Chloe's versatility can go a long way to helping us with that."
The Perth Lynx roster for Season 2022/23 includes: Ryan Petrik (Head Coach) & Tayah Burrows, Lauren Scherf, Amy Atwell, Alex Sharp, Jessie Edwards, Sami Whitcomb, Mackenzie Clinch Hoycard, Emma Gandini and Chloe Bibby.
Announcements on additional player signings will be coming soon.