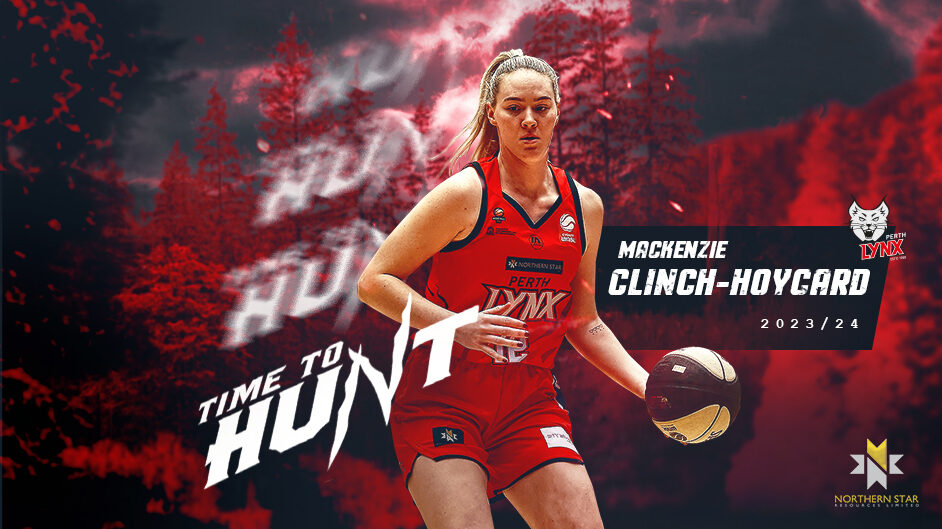 May 22, 2023 | Perth Lynx news
The Perth Lynx organisation are excited to announce the re-signing of Mackenzie Clinch Hoycard to the main roster for the upcoming 2023-24 Season.
After two seasons as a Development Player, Mackenzie was elevated to the main roster for the 2022-23 season. In the minutes she had coming off the bench, she had an immediate impact, scoring in almost all games. Her game vs Bendigo Spirit on the 25th of January was a solid performance and preview of what she was capable of, scoring 9 points and having 6 rebounds in eleven minutes.
A WA junior and Kalgoorlie local, Mac came through the WA State Pathway program and is currently playing for the Warwick Senators in the NBL1 West conference, Hoycard is showing consistent improvement, averaging a double-double with 16 points, 13.1 rebounds and 3.5 assists.
When talking about her decision to remain at the Perth Lynx, Mackenzie said, "I am super excited to be back with the Perth Lynx for the upcoming season. I have played Ryan's system for the last few years and feel like it compliments my game style."
"My game has grown and developed in the last twelve months and coming into this season with the Lynx, I hope to be able to contribute more and play a larger role within the team. I can't wait to see what we can achieve as a group in 2023-24 WNBL season."
Head Coach Ryan Petrik said, "Mack's rise up our ranks has been really impressive over the last 3 years here, and someone we know can continue to get better. High character, high culture person, and we're really excited to see how far she can go in 2023/24 season."
The Perth Lynx roster for Season 2023/24 includes:  Amy Atwell & Mackenzie Clinch Hoycard.
END
For more information:
Samantha Macpherson
Samantha.devine@basketballwa.asn.au