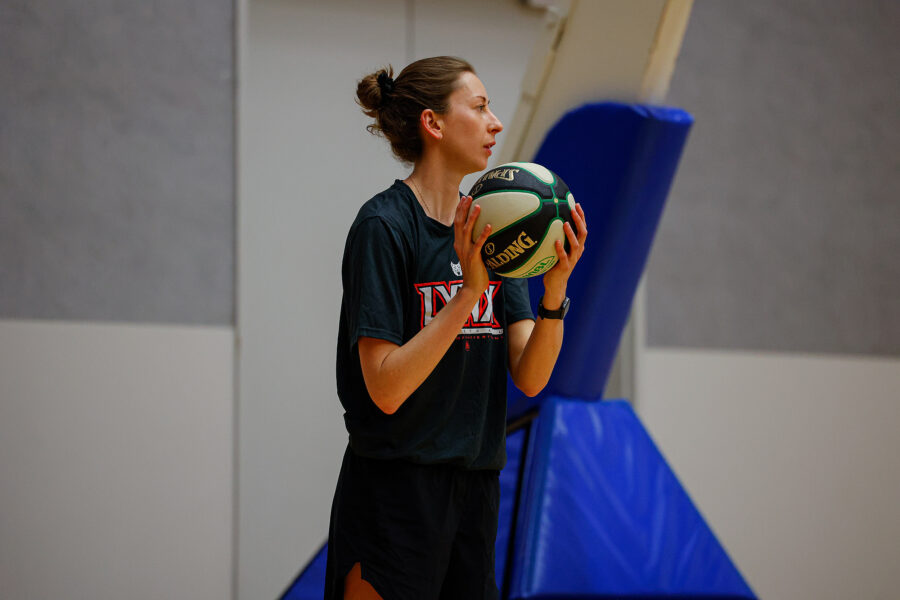 December 6, 2021 | Perth Lynx news
Australia Opal Natalie Burton joined the Perth Lynx coaching team this season as Assistant Coach, and she has reflected on the journey so far. 
What are you most looking forward to this season?
I'm looking forward to seeing all of the athletes come together and perform as one unit on the court against some of the strongest competition in the world right now. It's cool to see the strengths and skills of each athlete combine and complement one another on the court; it makes for exciting basketball.
How does the group look after numerous weeks of pre-season?
The group has been working hard throughout pre-season, and each week sees improvement and a deeper understanding of how we can play. 
What has been the biggest challenge so far?
There is a lot of uncertainty around the season, and our start time has been pushed back numerous times. This uncertainty has the risk of being a distraction, so instead of focusing on that, we just go back to the action we can take right now to make sure we are ready when we finally get to play. 
How have you found the transition from player to coach?
It has been honestly weird to turn my brain from player to coach. Coaching requires an extra layer of analysing and awareness of what's working, what's not and finding solutions and game plans for different scenarios. As a player, you mostly just get told what to do, and you do it! 
But being involved with the team and helping the athletes with what I learned from my own playing experience has allowed me to have still the community and support that were so important to me as a player. Having played with and against most of the players, it's nice to be a part of the team still, and it has made stepping away from being a player that little bit easier.
Don't forget to register to attend our FREE Open Training & Autograph Session on Friday 10th December – 3PM.