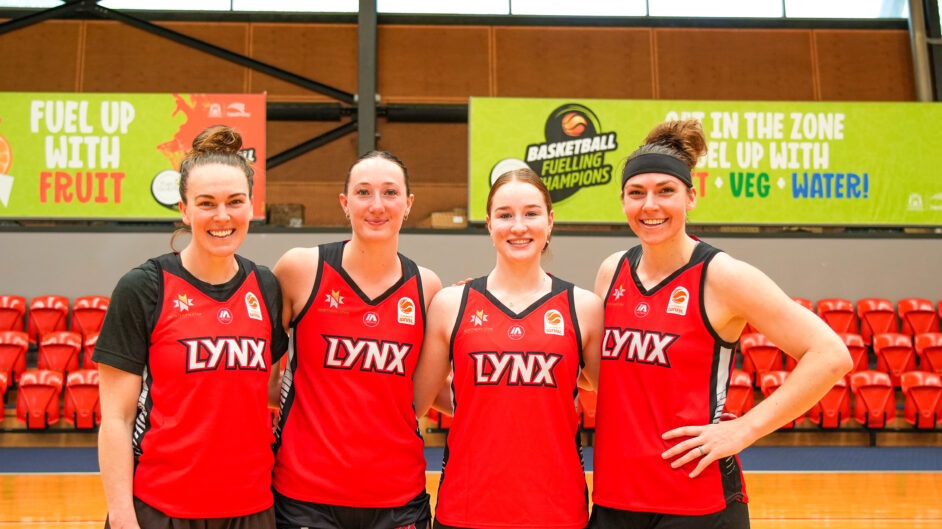 September 26, 2023 | Perth Lynx news
We are excited to officially welcome our Development Players for the upcoming WNBL 2023-24 Season.
Emma Klasztorny
Amy Jacobs
Grace Foster
Teige Morrell
Hear from our new DP's:
Teige Morrell

"Joining the Lynx is an absolute dream come true. I am so grateful to be able to continue to develop my game at the WNBL level. Being a part of this super fun and incredibly talented group of girls and having the opportunity to learn from Petrik and his coaching staff is a huge blessing. I am also so excited to get to know all of you Lynx fans out there. Let's chase after a phenomenal season together!"
—–
Grace Foster
"Playing for the Lynx has always been a dream of mine, so when I got the news that I have been offered the position as a development player, it wasn't even a question. I am keen to work with the stronger and smarter girls, learning all I can from some of the best."
—–
Amy Jacobs
"I am excited to have signed on this season with the Lynx as I feel like it's a great opportunity. After recently completing my college career, I have been working towards this as the next step."
—–
Emma Klasztorny
"This year wasn't an easy decision for me, I had a lot to consider in my career and also life in general. I do have a lot going on in my life, including basketball, as that's part of me.  However, the basketball pros outweigh the cons right now, so I couldn't turn down this opportunity. I've been very hungry for many years to be a part of the WNBL and have always wanted to take my game to the next level. I am happy to be a part of the Lynx family and excited for what is next!"
—–
We can't wait to see you all back at Bendat Basketball Centre to cheer on the whole team!
Tickets: https://bit.ly/PerthLynx2023
Memberships: https://bit.ly/PerthLynxMemberships
Come and see what you can be!