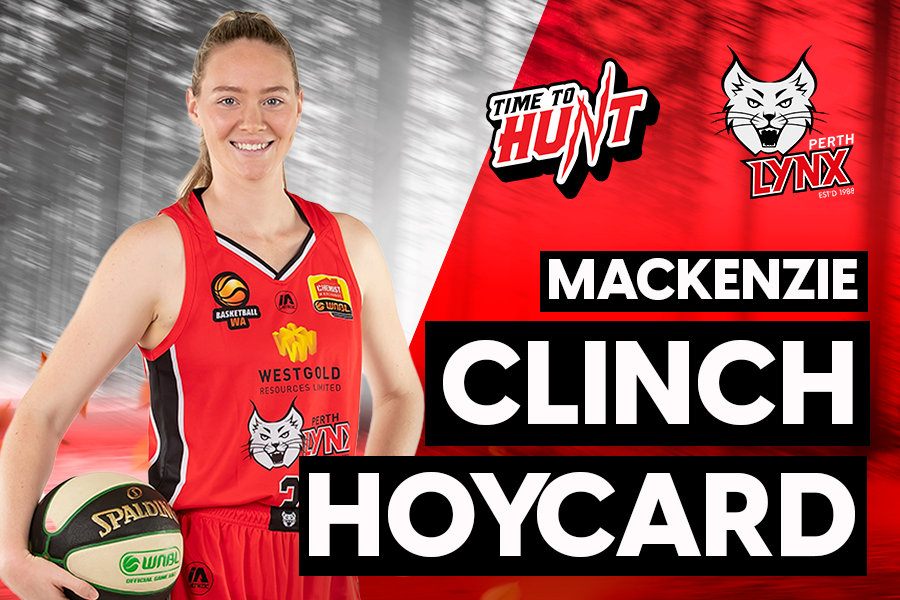 July 22, 2021 | Perth Lynx news
Local Kalgoorlie young gun, and current Warwick Senators forward, Mackenzie Clinch Hoycard is the latest player to join the Perth Lynx as a DP for Season 2021/22.
The 6'3 forward came into the Perth Lynx team last year as a DP after coming through the Basketball WA State Pathway Program. Her first season with the team was a different experience than most, spending six weeks in Northern QLD for the 2020 Hub Season.
Currently playing for the Warwick Senators in the NBL1 West conference, Clinch Hoycard averages 16 points, 8 rebounds, and 3 assists a game.
Head Coach Ryan Petrik believes Mackenzie is a great person to have around the team and will help elevate the culture. "She is another high character person. Mack showed us enough last year that she could be something in this league. She brings gravity with her elite shooting to the table; her ability to space the floor whilst Mabrey and Garbin and co have the ball will help make everyone else's lives easier."
Mackenzie is pumped to suit up for another year, saying, "I am excited to be a part of the Perth Lynx again. Last year's hub season was a huge learning experience for me, and I'm looking forward to taking the next step. It will be exciting to see what we can achieve on the court with such a talented bunch of girls."
The Perth Lynx roster for WNBL 2021/22 now features Darcee Garbin, Alex Sharp, Ashleigh Isenbarger, Lauren Scherf, Emma Clarke, Alexandra Ciabattoni, Marina Mabrey and Mackenzie Clinch Hoycard.
22 JULY 2021
END
For more information:
Brent Dawkins
General Manager
brent.dawkins@basketballwa.asn.au