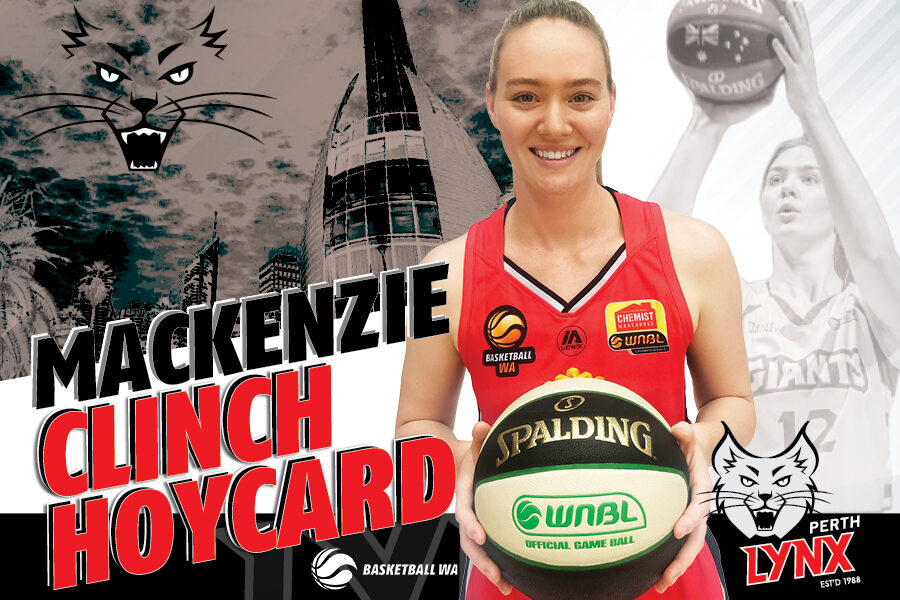 November 6, 2020 | Perth Lynx news
Dynamic forward, Mackenzie Clinch Hoycard is the latest player to join the Perth Lynx playing roster for their 2020 Chemist Warehouse WNBL Season.
A Kalgoorlie native, Clinch Hoycard is another example of a Basketball WA's junior, who has come through the State Pathway Program to earn a DP spot with the Perth Lynx program. The 6'3 forward showcased the ability to hit the outside shot as well as being a threat in the post during her year and a half (2017/18 Season) with the University of Hawai'i women's basketball team.
Coach Ryan Petrik expressed optimism in seeing Clinch Hoycard hit the court during the QLD hub season "For someone her size she can shoot it, which will give her a chance to play with our game style and in this hub model, straight away."
Clinch Hoycard is ready to step up and take the opportunity, adding; "I am excited to be able to play alongside such a talented team and am so grateful for this opportunity. While I know the competition will be tough, I am keen to learn all I can from such a unique experience."
The Perth Lynx roster for WNBL 2020/21 now features Katie Ebzery, Darcee Garbin, Alex Ciabattoni, Alex Sharp, Ashleigh Isenbarger, Nes'eya Parker-Williams, Jessie Edwards, Tayah Burrows, Jewel Williams and Mackenzie Clinch Hoycard.
Perth Lynx Player Announcement – Mackenzie Clinch Hoycard – Media Release 06112020