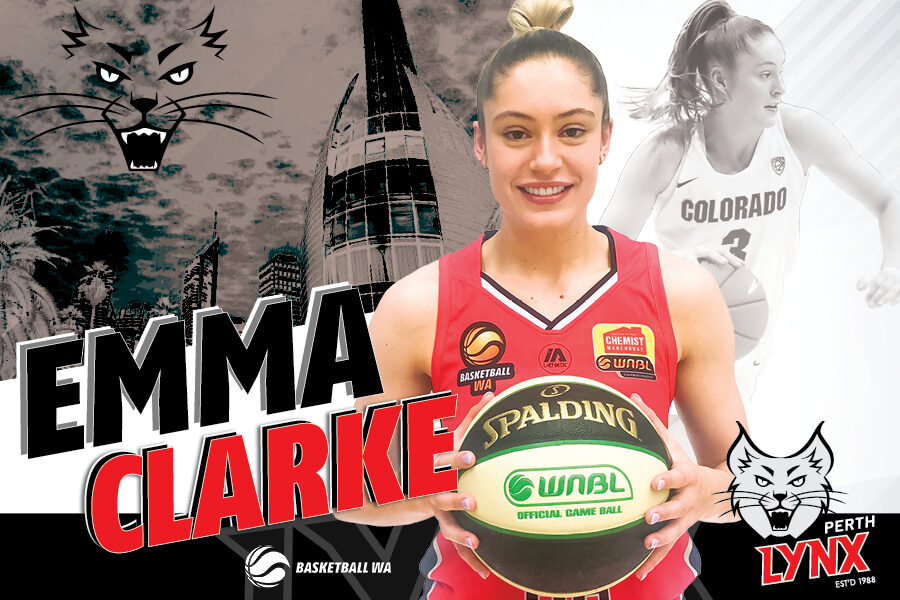 November 7, 2020 | Perth Lynx news
The Perth Lynx playing roster has been given a significant boost with dynamic guard, Emma Clarke opting to wrap up her College experience and begin her professional career with the Perth Lynx for their 2020 Chemist Warehouse WNBL Season.
The six-foot-one guard was a 2017 graduate of Basketball Australia's Centre of Excellence at the Australian Institute of Sport in Canberra, before joining the University of Colorado.
A Perry Lakes Hawks junior, Clarke's USA college career, saw her average nearly 10 points and five rebounds as a sophomore at Colorado Buffaloes during the 2019-20 season.
Her first experience playing International basketball came during the U17 FIBA Oceania Championships. She led Australia to a gold medal, averaging 18 points, seven rebounds and 4.4 assists per game. Clarke was named to the All-Star 5 at the tournament.
With international experience under her belt, Head Coach Ryan Petrik only sees a massive upside to Clarke joining the team, "With her college situation changing, it was a super easy decision for us to contract her. Emma is another big WA guard with plenty of talent. She's not looked out of place for a second of pre-season up against some seasoned WNBL campaigners and should look right at home at this elite level." 
Due to head to Texas Tech for the upcoming season, Clarke made a tough decision to stay in Perth given the continued uncertainty relating to the Covid-19 pandemic: "I'm thrilled to have committed to the Perth Lynx. Being a Basketball WA product, there is no place I'd rather be. I'm fulfilling one of my goals to play at a professional level."
"The ability to live and play in a hub within a safe environment vindicates my decision to commit to the Lynx and play in WNBL. It is very exciting, and I cannot wait for the upcoming season."
The Perth Lynx roster for WNBL 2020/21 now features Katie Ebzery, Darcee Garbin, Alex Ciabattoni, Alex Sharp, Ashleigh Isenbarger, Nes' eya Parker-Williams, Jessie Edwards, Tayah Burrows, Jewel Williams, Emma Clarke, Kayla Steindl and Mackenzie Clinch Hoycard.
Perth Lynx – WNBL – Player Announcement Emma Clarke – Media Release  – 07112020