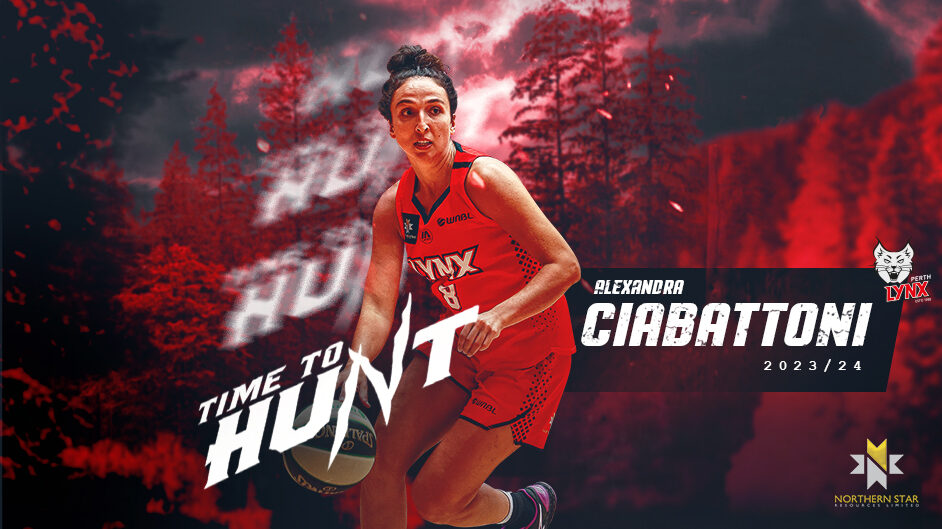 June 26, 2023 | Perth Lynx news
The Perth Lynx organisation are thrilled to announce fan favourite Chibba is back for the upcoming 2023-24 Season.
Alexandra was part of the Lynx organisation during the 2017/18, 2020/21 and 2021/22 campaigns, bringing a mature voice to the most recent covid impacted seasons. Her leadership on and off the court played an integral role in the team going to a grand final series against the Boomers in 2022, which ultimately ended in heartbreak. As the 2021/22 season ended, Chibba took time away, spending time in her hometown of Adelaide with her family and fiancé James.
Ciabattoni gave birth to son Elijah in January this year, just weeks after being appointed as Head Coach of the South West Slammers women's team in NBL1 West, where she has been successfully balancing motherhood, coaching and playing.
When reflecting on the next chapter of her professional journey, Ciabattoni said, "I have really been enjoying motherhood and coaching but I never ruled out playing in the league again, so when the opportunity presented itself to re-join the Lynx, it was an easy decision. It's exciting and daunting at the same time to come back after having Elijah, but I have been easing myself back into it with my role as coach/player at the South West Slammers. I can't wait to get back out on the court in front of all the Lynx fans and have a new mini-member cheering me on."
Perth Lynx Head Coach Ryan Petrik said, "Chibba is no stranger to our program, and we welcome her back after giving birth to her first child last season. She is a high IQ player with the brains to help unlock our offensive potential, and being a tall guard with playmaking abilities, she can play 3 positions for us and add to our versatility."
The Perth Lynx roster for Season 2023/24 includes:  Amy Atwell, Mackenzie Clinch Hoycard, Chloe Forster, Miela Goodchild, Stephanie Gorman, Anneli Maley & Alexandra Ciabattoni.