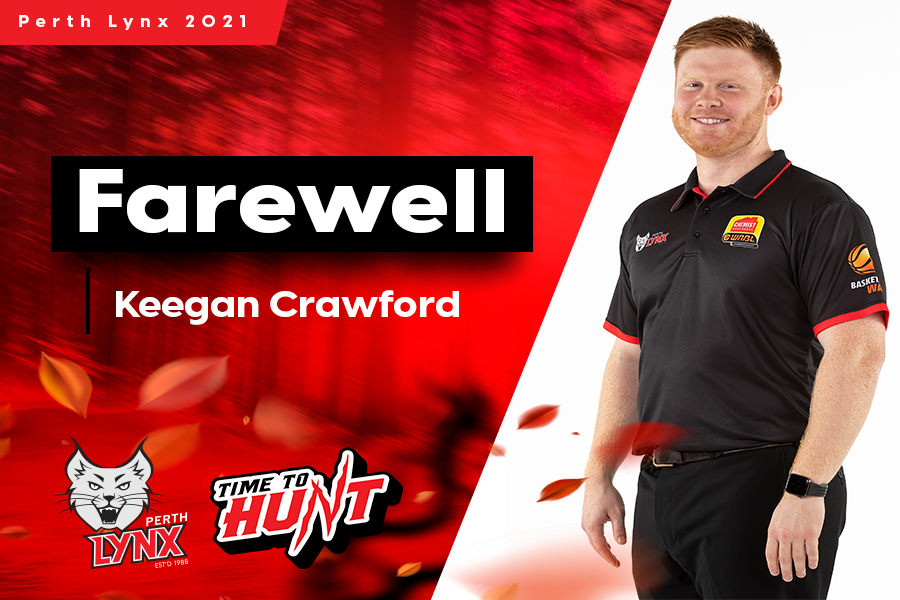 June 30, 2021 | Perth Lynx news
𝐅𝐚𝐫𝐞𝐰𝐞𝐥𝐥 𝐂𝐨𝐚𝐜𝐡 𝐂𝐫𝐚𝐰𝐟𝐨𝐫𝐝
Please join us in farewelling & thanking Assistant Coach Keegan Crawford who will be moving on to work in a new exciting role, and we couldn't be more pumped for him (although a little sad)
He went above and beyond his required role, ensuring every member of our roster felt supported, and brought with him a wealth of experience and knowledge.
Head Coach Ryan Petrik said, "The kid is elite at what he does. Anyone who's worked with him knew he was going to make it in a big way"
"It was never a case of 'if'; it was always a matter of when. The show must go on, but he'll definitely be missed by everyone involved in the program."
Keegs, you will be very missed, but we all wish you GOOD LUCK in your new adventure!
𝙎𝙞𝙜𝙣𝙚𝙙, 𝙋𝙚𝙧𝙩𝙝 𝙇𝙮𝙣𝙭 𝙏𝙚𝙖𝙢