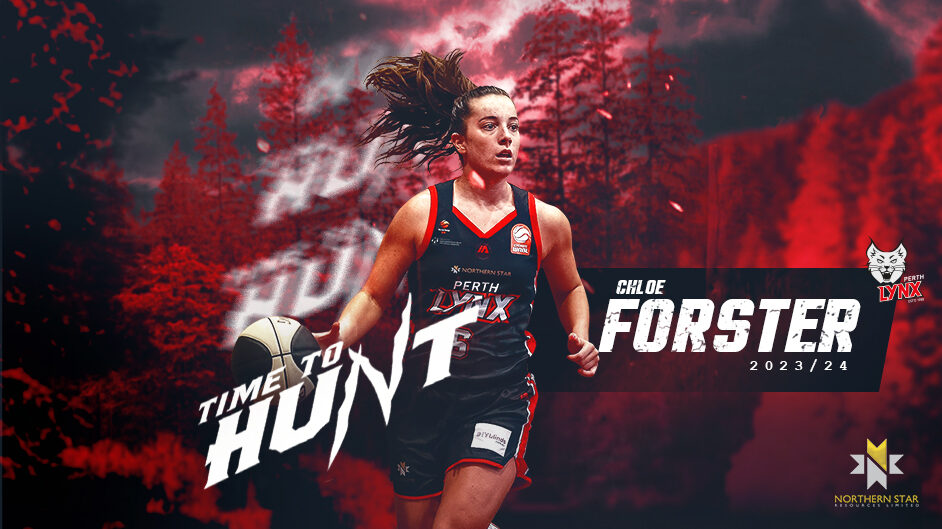 May 26, 2023 | Perth Lynx news
The Perth Lynx organisation are thrilled to announce the signing of Perth Lynx development player Chloe Forster to the main roster for the upcoming 2023/24 Season.
After winning the NBL1 West Grand Final and the inaugural NBL1 National Championships in 2022, Forster was signed on as a Development Player for the Lynx in the 2022/23 season, making an impact with the minimal minutes she was handed. Suiting up in 8 games, Chloe had a standout game vs UC Capitals on 4th March 2023, hitting 12 points, 3 rebounds and 3 assists.
Forster is an example of how the strong WA talent pathway has allowed young WA stars to flourish and have opportunities to show their skills in the League. Starting as a Perth Lynx Academy player in 2020, Chloe then joined as a training player in 2021, with the jump to Development Player last season. Being added to the main roster for this upcoming season is an indication the club sees a big future in Chloe.
Currently playing at the Warwick Senators in the NBL1 West, Forster is averaging 13.6 points, 5 assists and 2.6 rebounds a game.
On the decision to elevate Chloe to the main roster, Head Coach Ryan Petrik said, "Chloe has had 1 year now as a DP here, after being with us as a training player and she's gotten better and better with every practice. Every time she got a chance in either practice, or a game, she's grabbed the chance with both hands, and we're excited to see what she can do with more opportunities."
On her decision to put pen to paper for the Perth Lynx, Chloe said, "I couldn't be more keen to be signing on with Lynx this season. From going to watch the team play at Bendat a couple of years ago to now being added to the roster still feels a little surreal, but I am so ready for this next step in my career.
I learnt and took so much away as a Development Player in the squad during last season and can't wait to continue building on my game this year."
Ryan's system and the way he creates space on the floor really is every point guards dream, so I cannot wait to take advantage of that and get on court with the girls again."
The Perth Lynx roster for Season 2023/24 includes: Amy Atwell, Mackenzie Clinch Hoycard & Chloe Forster.
ENDS
For more information:
Samantha Macpherson
Samantha.devine@basketballwa.asn.au