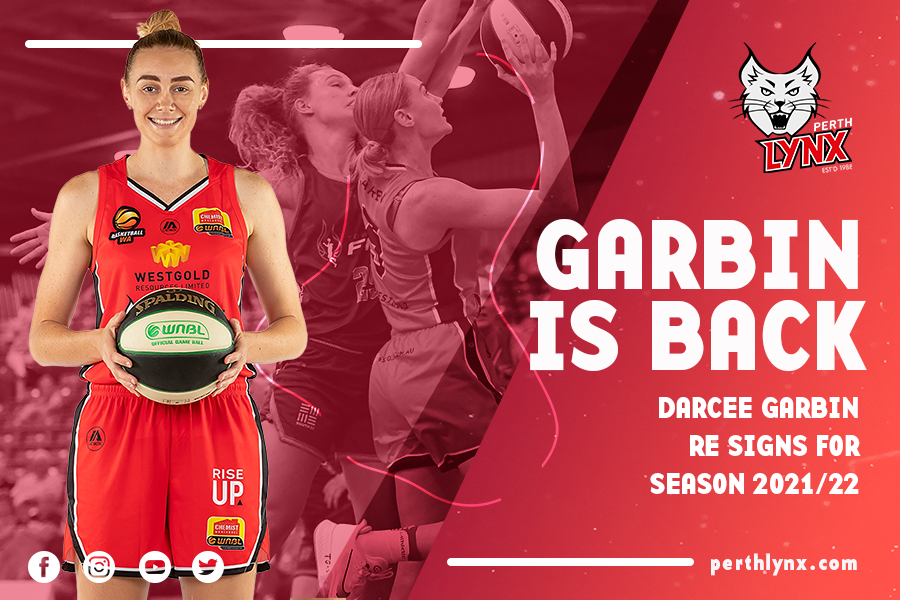 April 15, 2021 | Perth Lynx news
In a 2020 WNBL season that presented its challenges, Opal Darcee Garbin was a player to be reckoned with. Leading the team in minutes per game with 33.4 and ranked second in points (16.5), total rebounds (94), blocks per game (0.9) and steals (1.2) throughout the side's roster, Garbin was a standout performer. Getting her back for the new season was a high priority for the Perth Lynx front office and coaching staff.
Head Coach Ryan Petrik still thinks the best is yet to come saying "she is still on an upward trajectory. She walked out of a crazy hub season with career highs in points, rebounds per game; she won a player of the week award and earned an Opal's squad invite. Her hub season away from home was incredibly good."
Having Garbin back for the 2021/22 Season will give the Perth Lynx a strong chance for success. She bleeds WA, brings incredible positivity to any group she is with and will ensure the team's culture remains strong.
It was a no brainer for Garbin, who said, "I'm excited to be back at the Lynx and to keep building on what we did last year. While our record didn't reflect it, I think we were successful on the court in terms of implementing Ryan's style of play. I can't wait to play some home games in Perth. I am a proud West Aussie and would love for the Lynx fans to be able to watch some WNBL games live."
Joining young gun Alex Sharp, who last year signed for two years, these two form an integral part of the Perth Lynx puzzle and will have the rest of the WNBL competition watching closely at what they can do.
Details about 2021/22 season memberships will be available in the next few months.
14 April 2021
END
For more information please contact:
Brent Dawkins
Perth Lynx – General Manager
E: brent.dawkins@basketballwa.asn.au