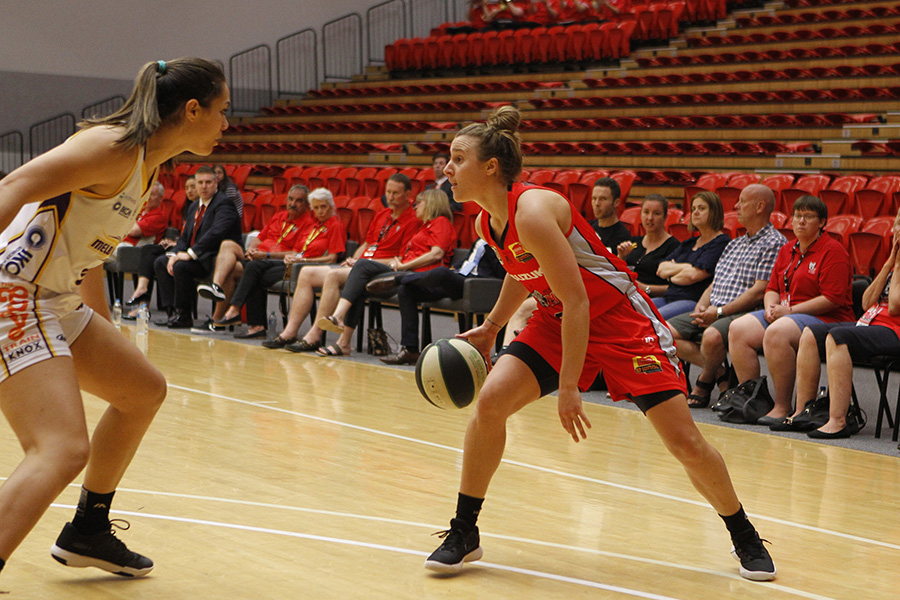 January 9, 2019 | Perth Lynx news
Now that a finals spot is locked away, the Lynx have an opportunity to prepare with two home games, against two of the best teams in the league.
With Perth getting to the postseason for the fourth consecutive year, Lauren Mansfield understands how special it is, but knows their job isn't done yet.
"It's a tough league, so it's hard to make the finals, so we're definitely happy and appreciative of that," she said.
"We know we still have a lot to work on, and have a good amount of time at home to really work and train hard."
Perth face the second-place Boomers on Thursday night, followed by a matchup with the Lightning on 19 January.
Mansfield said these are the teams you want to be playing right before finals time.
"Going into finals, you want to be playing those kinds of games against the top teams, so I think it's awesome for us to be able to go up against them in our preparation for finals," she said.
"Obviously getting wins against those teams will be good for our confidence, knowing we can beat them when we go against them in the playoffs."
The Lynx have been unable to get wins against Melbourne and Adelaide this season, but Mansfield knows they have seen elements of their play that could lead to victory.
"I think the last time we played both teams our defence was really good, and we really disrupted them, so I think that works well," she said.
"It's really competitive amongst the top teams, anyone can really beat anyone."
Tip-off for tomorrow night against Melbourne is at 6:30pm WST, tickets are available here.