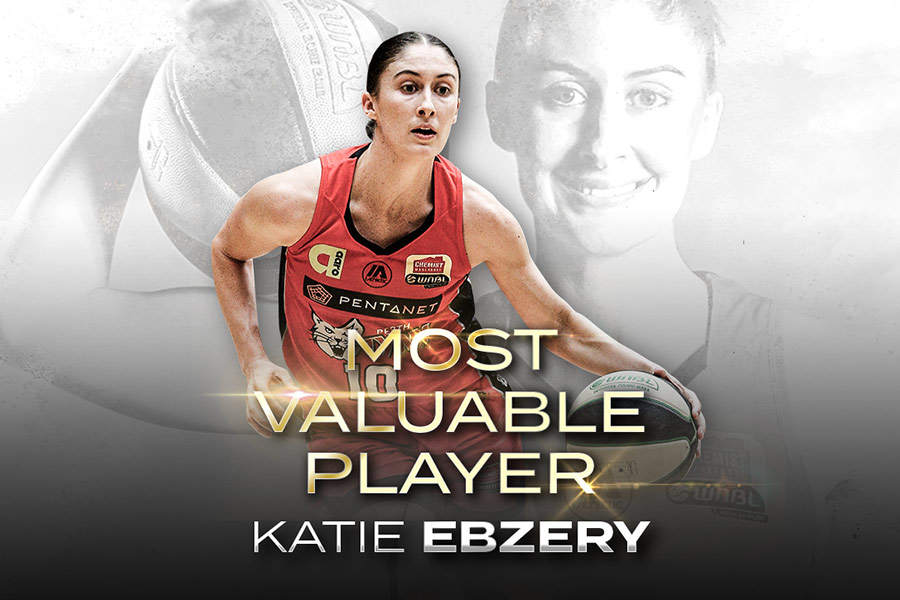 February 12, 2020 | Perth Lynx news
Star guard Katie Ebzery has been named Perth Lynx MVP at the club's annual Awards Night at Bells Functions in Elizabeth Quay.
Ebzery was outstanding in her second season in Perth, averaging a team-high 16.3 points, plus 4.2 assists and 4.4 rebounds per game.
She scored a season-high 28 points twice, and in October had the crazy statline of 22 points, 15 assists and seven rebounds against Adelaide.
Throughout the season, she featured in the WNBL Team of the Week on five occasions.
Congratulations, Katie Ebzery!
In other awards handed out on the night, centre Maddie Allen was named the team's Best Defensive Player.
Allen stepped up, particularly in the absence of import big Imani McGee-Stafford, with 4.4 points and 5.6 rebounds per game.
Her average of 1.8 blocks per game which was second in the WNBL.
Marena Whittle was name Most Improved Player, as she increased her numbers from 7.2 points and 4.0 rebounds per game last year to 10.3 points and 4.8 rebounds per game this season.
She shot a blistering 43.6 per cent from down town, putting her among the WNBL's best, and got better as the season went on, averaging 16.7 points per game over the final six games.
Finally, Alison Schwagmeyer-Belger capped off another impressive season with the Coaches Award.
In her second full season with the Lynx, she increased her scoring output to 15.3 per game, and rebounding to 5.6 per game.
She went off for 34 points and 12 boards against the Southside Flyers in October