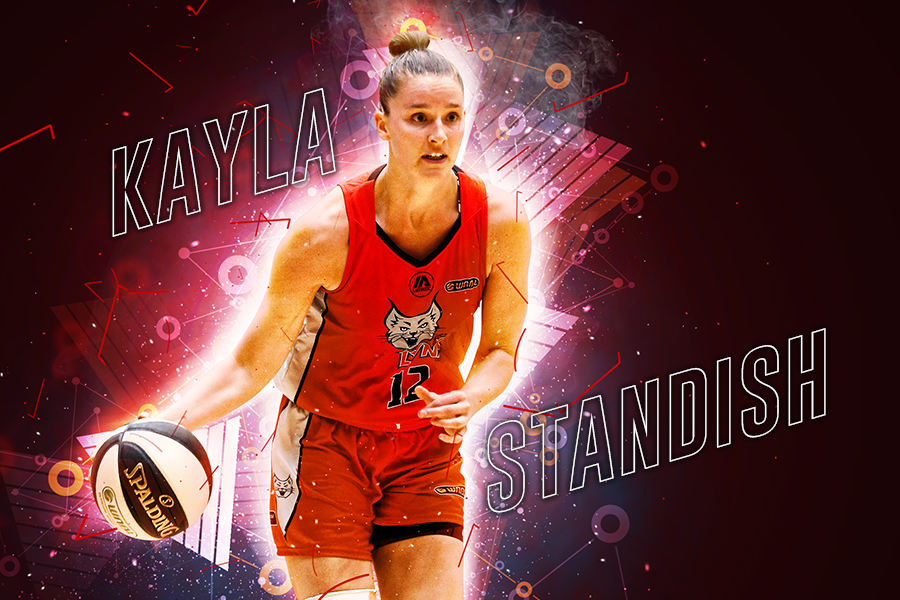 June 14, 2018 | Perth Lynx news
The Perth Lynx are pleased to announce the return of sharp-shooting forward Kayla Standish for the 2018/19 WNBL season.
Standish enjoyed a stellar debut season with the Perth Lynx in 2017/18, with her combination of size, speed and perimeter shooting proving a valuable asset in the team's up-tempo game plan.
"I really enjoyed last season," said Standish.
"I enjoyed the atmosphere and the professionalism of the club.
"When there was talk of the possibility of coming back, I was very excited and wanted to sign as soon as I could."
The American born forward began her career at Gonzaga University, leaving the school as its all-time leader in both appearances and blocks, before being selected by the Minnesota Lynx with the 19th overall pick in the 2012 WNBA Draft.
Standish became an Australian permanent resident in 2016, and remains an unrestricted player on the Perth Lynx roster.
The 28-year-old has played 121 WNBL games, averaging 11.5 points, 5.1 rebounds and 1.1 assists per game.
Last season, the versatile forward placed a greater emphasis on her outside shooting, and cited head coach Andy Stewart's offensive philosophy as an important factor in her development.
"In Andy's game plan, if you're open, you shoot the ball.
"You feel really comfortable, knowing that you're backed by your teammates and coach to keep shooting."
Standish joins Asia Taylor, Lauren Mansfield and Maddie Allen, plus returning teammates Toni Farnworth and Alison Schwagmeyer, on the 2018/19 Perth Lynx roster.