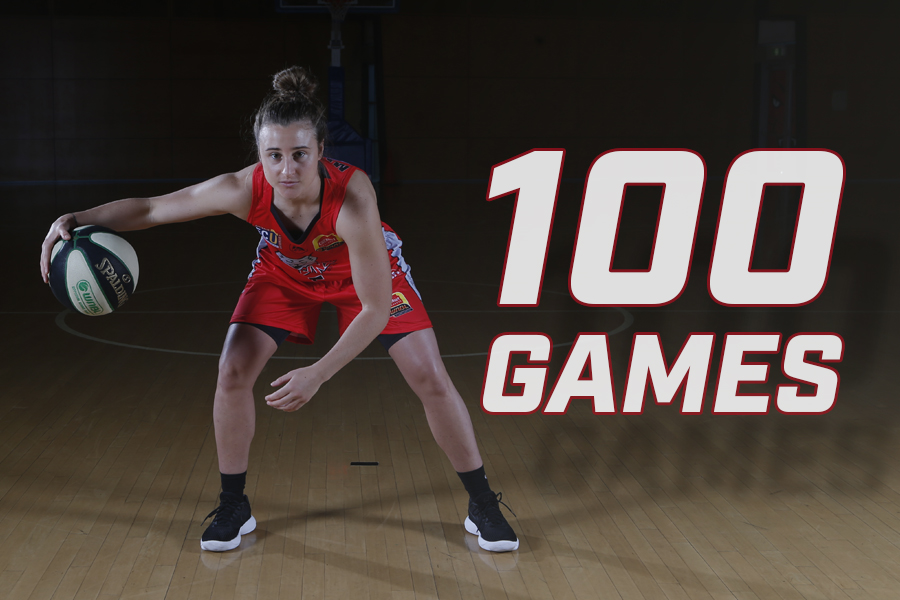 November 20, 2018 | Perth Lynx news
Lauren Mansfield will play her 100th WNBL game this Saturday as the Lynx take on the Sydney Uni Flames in Sydney.
This is Mansfield's fifth season in the WNBL following her playing time with the Adelaide Lightning, South East Queensland Stars and the UC Capitals.
Lauren said the league is special to her and it's exciting to reach this milestone.
"I love the WNBL and I've enjoyed my years playing in the league, so it's pretty cool to get to one hundred games," she said.
Mansfield's time with the Lynx has been a slow but steady start after sustaining an injury before the season, but she said the team has been amazing to be a part of.
"The organisation is definitely the best I've experienced so far, the program is on another level," she said.
"I love the home games, the crowd are awesome and it's a good atmosphere."
Reaching 100 games is no easy milestone, but Lauren said her passion for the game allows her to stay focused and stay the course.
"When you're really motivated and you enjoy what you're doing, it's a lot easier to rock up to training every day," she said.
The Lynx face the Sydney Uni Flames on Saturday, 24 November, at 2:00pm WST.