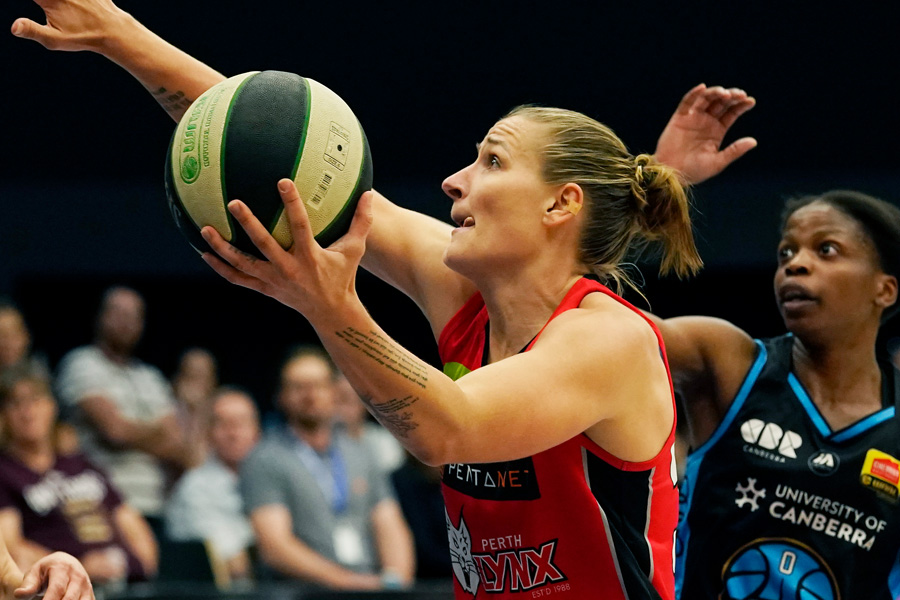 January 22, 2020 | Perth Lynx news
The Perth Lynx have been defeated 75-89 at the hands of Canberra Capitals in the first leg of their road double-header.
The visitors trailed by 10 points after the first but some sharp shooting from Marena Whittle in the second brought them back to within six points at the main break.
The Capitals put their foot down in the third and blew the lead out to as much as 20 points.
The Lynx tried to catch up in the final period but the Capitals were too strong, with the Lynx falling short by 14 points.
Marena Whittle top-scored for the Lynx, finishing with 18 points.
Katie Ebzery impressed across the board with 16 points, three rebounds, four assists and two steals, as did Ariel Atkins with 13 points and six boards.
Marianna Tolo stood tall for the Caps, finishing with 22 points and 9 rebounds, while Olivia Epoupa finished with 12 points, eight rebounds, eight assists and three steals.
The Lynx next play on Friday 24 January against Bendigo Spirit at Bendigo Stadium, tip-off at 4pm WST.