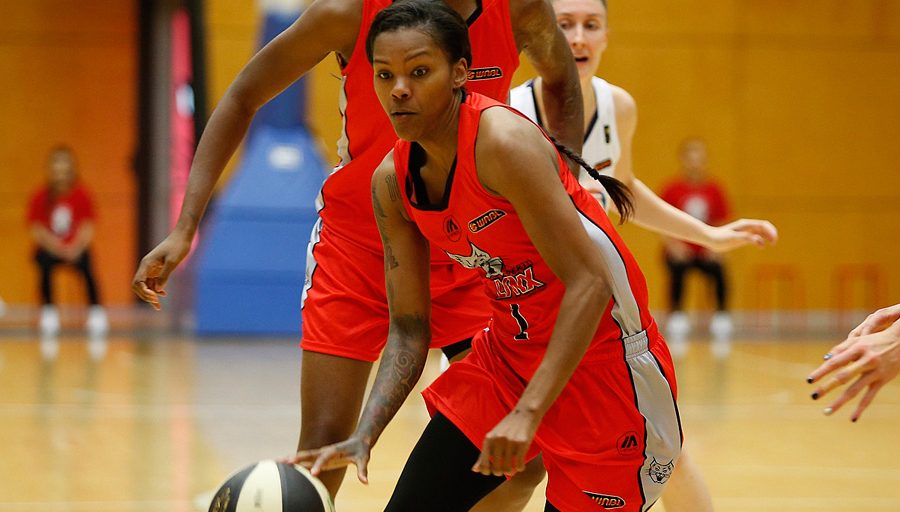 October 8, 2017 | Perth Lynx news
The Perth Lynx have opened the season with a tough defeat at the hands of the Sydney Uni Flames, 80-93.
The Lynx showed glimpses of the tempo and pressure they hope to play with throughout the year, but struggled to contain Sydney's offensive firepower as the reigning WNBL Champions raced away in the fourth quarter.
"We were very poor defensively, and it cost us," said Lynx head coach Andy Stewart.
"We gave up a lot of points at a very high percentage: you can't exist in this league on that sort of defence."
Courtney Williams arrived in Perth with a reputation as an elite scorer and WNBA star, and she did not disappoint, with the new Lynx guard scoring 26 points to go with 10 rebounds and four assists on debut.
Williams was electric right from the opening tip, forcing Sydney to alter their defensive structure significantly, and threatens to be a force throughout the WNBL season.
"It was a great debut. Her decisions off the on-ball screens were excellent, and it's no secret that we'll try to exploit that more and more."
Alice Kunek and Kayla Standish each tallied 15 points in solid debuts for the club, offering some much needed scoring punch and scoring five three-pointers between them.
Despite dropping their opening game for the first time under Andy Stewart, the blueprint for the season was on show, with the Lynx trapping and pushing the pace at every opportunity.
"We saw snippets which we really liked, but we also saw things we disliked."
"We'll get better – give it a game or two and you will not recognize this group."
The Perth Lynx next play the travel to Adelaide to take on the Lightning on Thursday 12 October, before a road trip with the Bendigo Spirit on Saturday 14 October – live on Fox Sports 503.
Perth Lynx 80 – (Williams 26, Standish 15, Kunek 15)
Sydney Uni Flames 93 – (Jennifer Hamson 20, Asia Taylor 20, Belinda Snell 18)