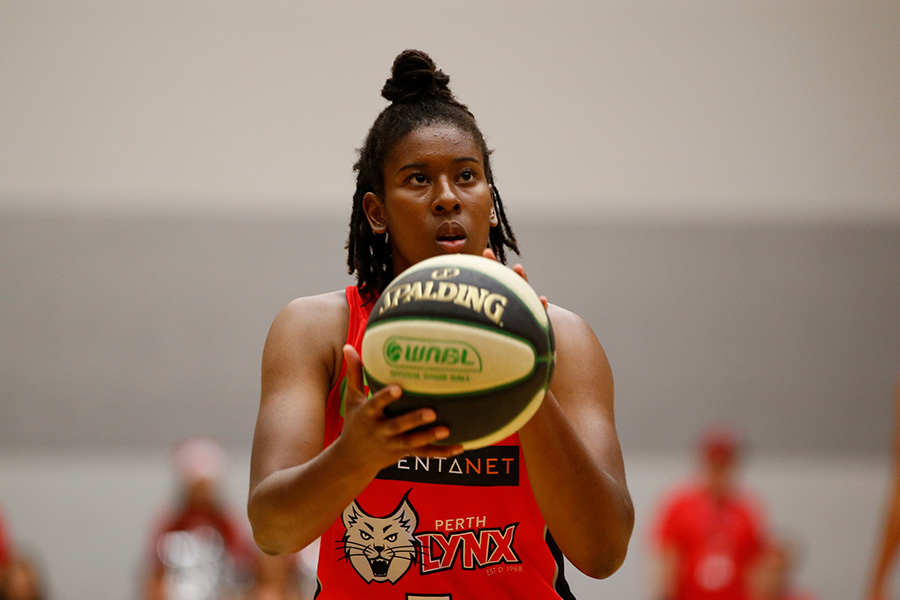 December 22, 2019 | Perth Lynx news
The Perth Lynx have secured their second consecutive win after defeating Townsville Fire on the road.
The visitors came out firing with Perth's Ariel Atkins dropping a triple in the first 15 seconds of the game, her first of two for the quarter.
Despite a 10-point first-quarter effort from Lynx co-captain Katie Ebzery, Perth trailed by three at the end of the first.
Sharp shooting from Atkins and Marena Whittle in the second saw the Lynx reduce the margin to just one point at the main break.
Townsville dug deep in the third and took a three-point lead into the fourth.
A hard-fought final ten minutes from the Lynx, including eight crucial points from Alison Schwagmeyer-Belger, saw the ladies in red regain the momentum and lock in the W.
Ebzery lead the way for the Lynx with 15 points, six rebounds, three assists and three steals.
Atkins was impressive across the board, finishing with 16 points, four rebounds, two assists and a steal.
Abby Bishop was Townsville's best, managing an outstanding 18 points and 16 boards.
The Lynx next play on Sunday 29 December at Bendat Basketball Centre. Tickets for the game available here.