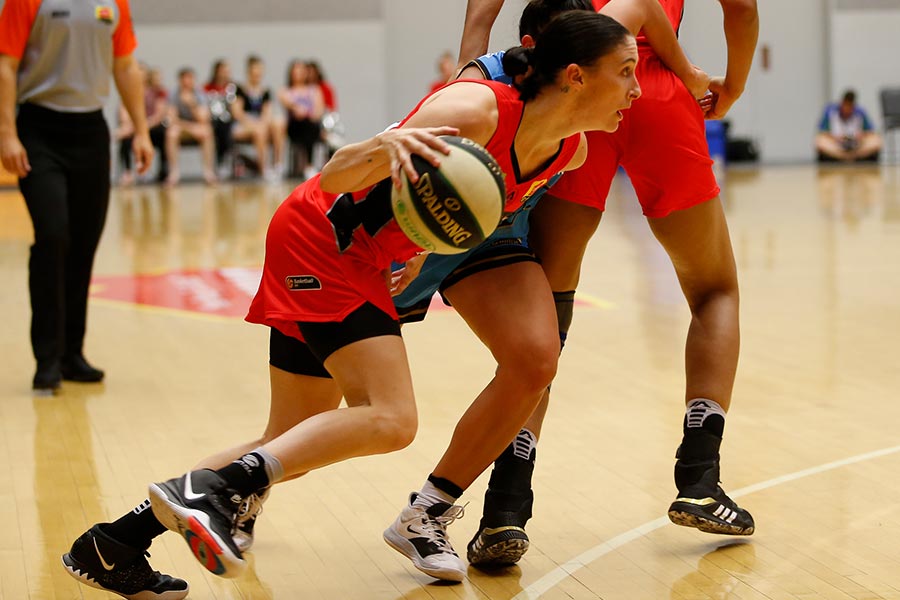 December 29, 2019 | Perth Lynx news
The Perth Lynx have been convincingly defeated by the Canberra Capitals at home, falling 59-76.
After a tightly contested opening quarter, the visitors built a damaging 15-point lead at the main break from which Perth would never recover.
The Lynx took more shots than their opponents, but with a clip of 28 per cent from the field were always going to struggle.
"We've also got to look at what sort of shots we're taking. We're taking as many as them, but is what we're running working? Are we executing what we're suppose to be executing? They're the questions that we really have to answer," said coach Andy Stewart.
"Some weeks you have a good shooting game and some weeks you don't, but I don't think that's what we can walk away with. We've got to walk away with analysing whether they were the right shots for us.
"I think we rushed a number of times, and the theme for us for most of the game was we were just holding the ball. We were tentative. We were tentative setting screens. We weren't flowing into much at all."
Katie Ebzery was the only Lynx player to reach double figures, finishing with 25 points.
Marena Whittle worked hard for a team-high 13 rebounds.
Imports Imani McGee-Stafford both got into foul trouble early and finished with eight points apiece.
The Lynx will be tested again when they face the Southside Flyers on Friday night.
Perth Lynx 59 (Ebzery 25, McGee-Stafford 8, Atkins 8)