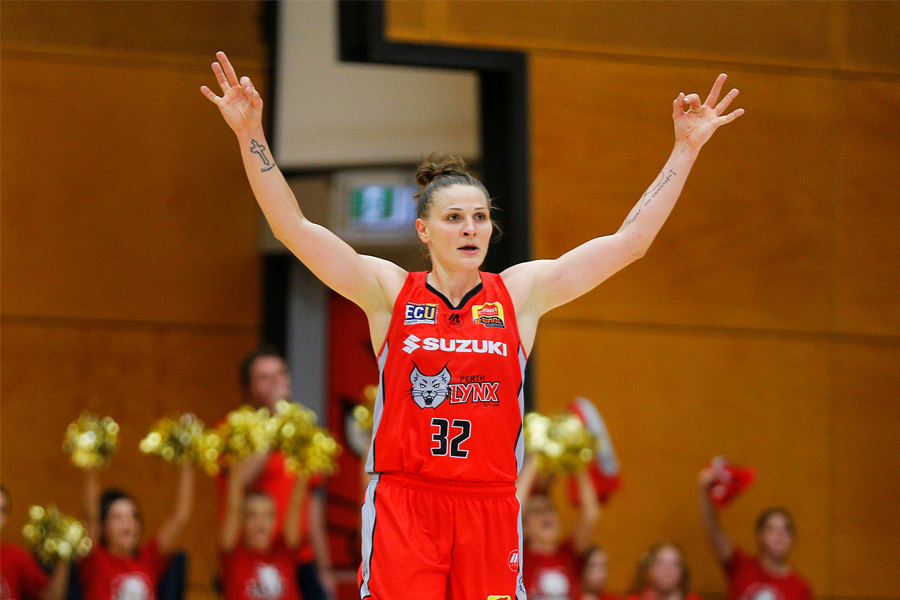 December 1, 2018 | Perth Lynx news
The Perth Lynx defeated the UC Capitals in the top-of-the-table clash on Friday night at Bendat Basketball Centre, 88-84.
It was a fierce contest with physicality and grit all game, but the Lynx now hold a solid position at the top of the ladder, with Melbourne two losses behind Perth.
The Capitals led the Lynx in the second quarter by 15 points, before a strong push from Perth got them back in the game, and eventually gave them a two point lead going into the major break.
Coach Andy Stewart said the Lynx just continued to play their style of game, and eventually started to get in rhythm.
"We created a tempo, that was racing up and down the floor, which we wanted to create, and they were knocking down shots and we weren't," he said.
The team's composure was put to the test after going down by such a big margin early, but Stewart said the team stepped up to the challenge.
"It's beautiful, it's a total commitment to that game style that we're trying to run," he said.
"The girls just stayed with it, and stayed with it, I love it."
Asia Taylor filled the stat sheet with 21 points, nine rebounds and five assists.
Taylor said the win is a credit to the team's ability to stick with their game plan even when things weren't going their way.
"We just came together as a team; started hitting shots, our running of defence was getting better," she said.
"As we were going up, they were declining, so we just toughed it out."
Ali Schwagmeyer led all scorers with 22 points, five rebounds and three assists.
Her biggest shot was her third three-pointer of the night, which gave the Lynx the lead and forced the Capitals into a timeout.
It was a grueling final few minutes, with both teams playing extremely tough basketball, but the Lynx showed their composure again holding a small lead til the final buzzer.
The Lynx will play another home game in a week, against the Dandenong Rangers on Friday night.
Perth Lynx 88 (Schwagmeyer 22, Taylor 21, Steindl 12)