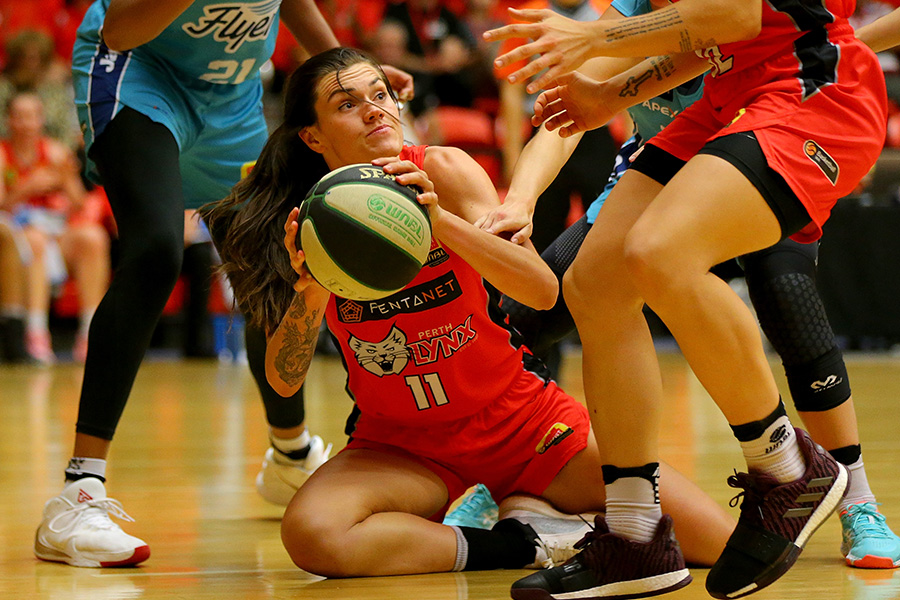 January 4, 2020 | Perth Lynx news
The Perth Lynx have recorded their first loss of 2020, falling to the Southside Flyers at Bendat Basketball Centre.
The Flyers made a statement early and solidified a lead that the Lynx were unable to regain, despite numerous attempts to close the gap.
Lynx Coach Andy Stewart addressed the missed opportunities in the post-game press conference.
"We turned the ball over with a couple of travels, a couple of poor passes. We had the opportunity but just handed the ball back."
"It was frustration because we got in positions in the game where we were winning the ball but we just couldn't capitalise."
Katie Ebzery was a stand-out for the home side, finishing with 20 points, six rebounds, six assists and a steal.
Marena Whittle also impressed across the board, managing seven points, seven rebounds, two assists and two steals.
Rebecca Cole finished with an incredible 30 points for the Flyers, while Mercedes Russell managed a 15 point, 11 rebound double-double.
The Perth Lynx were scheduled to play again on Sunday vs US Capitals at AIS Arena however, the game has been cancelled due to heavy smoke, caused from the NSW bushfires, impacting the air quality inside the venue.‬
The game is likely to be rescheduled for a later date, more details to come.