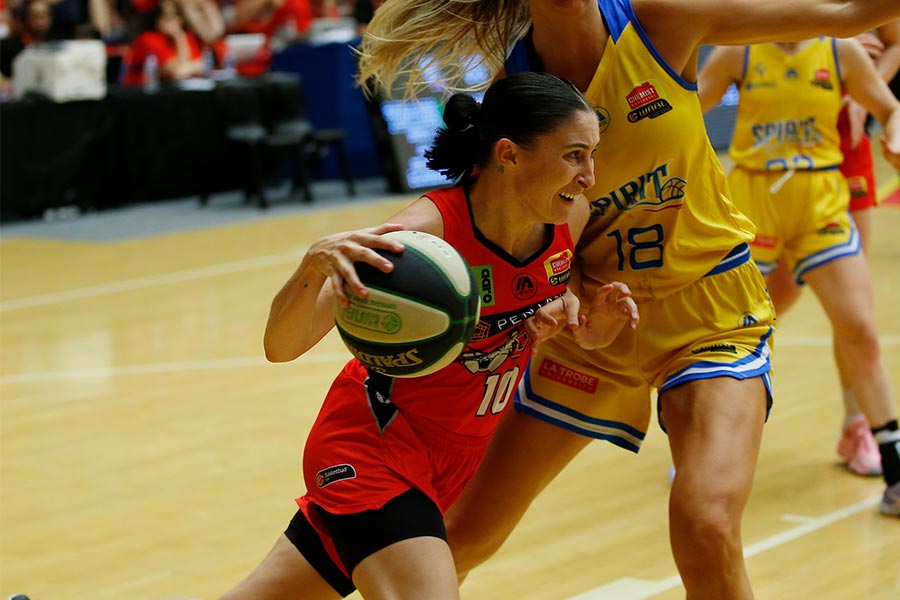 January 12, 2020 | Perth Lynx news
The Perth Lynx have played one of their best games of the season, defeating the Bendigo Spirit 100-81.
The Lynx drained 13 three-pointers for the game, and that combined with their points total, sees the players, club and its sponsors donating $8,600 to the Red Cross Disaster Relief and Recovery Fund.
Former Bendigo players Nadeen Payne and Marena Whittle were outstanding, adding a team-high 19 points each against their former side.
Alison Schwagmeyer-Belger scored 17 while Katie Ebzery filled up the box score with 14, plus six rebounds and six assists.
Andy Stewart was pleased with the effort.
"I love the ball movement, I love the energy. We were running the floor hard, it was nice to watch."
Given the team's double-digit advantage for most of the game, Stewart was able to give court time to young guns Jewel Williams, Nes'eya Williams, Hayley Winter and Emily Counsel.
He said it's great to give them that opportunity.
"These guys train four, five times a week, and then to be able to see these kids enjoy themselves is fun."
Nine Lynx players were able to impact the scoreboard.
Defensively, Perth nabbed 11 steals and blocked nine shots, leading to 17 Bendigo turnovers and 17 points.
The Lynx play their final regular season home game on Sunday against Townsville.
Perth Lynx 100 (Payne 19, Whittle 19, Schwagmeyer-Belger 17)