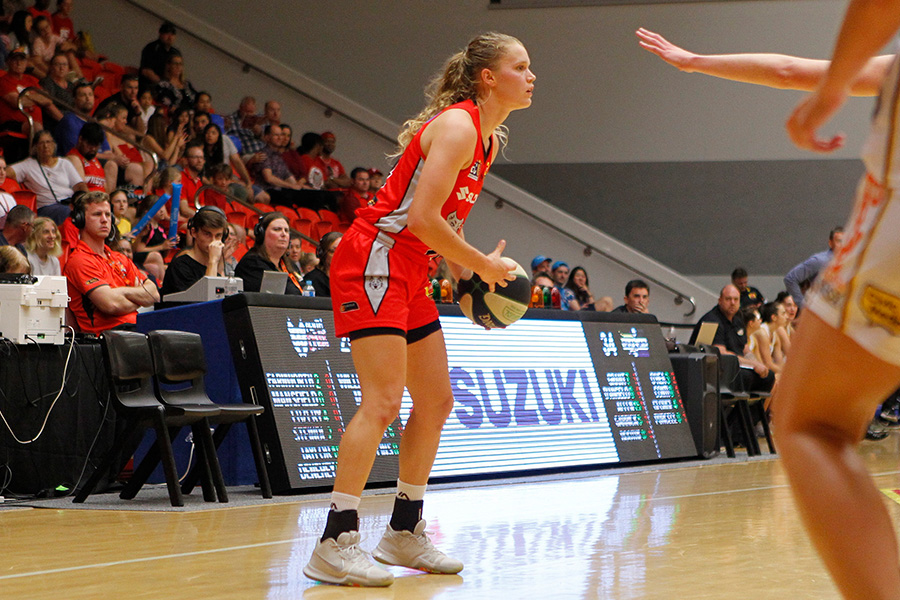 January 4, 2019 | Perth Lynx news
The Perth Lynx have been defeated by the Melbourne Boomers in a tough battle in Melbourne, 59-64.
A tough third quarter for the Lynx, scoring only 10 points, gave Melbourne the opportunity and momentum going into the last quarter.
At each break the game was within reach for both teams, but late in the fourth, the Boomers were able to hit shots in a game where not much was falling.
Brittany McPhee had a stellar performance for the Lynx, with a 15-point, 10-rebound double-double.
McPhee shot a team-best, 46 percent from the field, with the Lynx shooting only 33 percent.
Asia Taylor was only two rebounds shy of another double-double, scoring 11 points and eight rebounds.
Perth will now stay on the road and visit Bendigo on Sunday, with another chance to clinch a finals berth for the fourth season in a row.
Tip-off is at 11:00am WST.
Follow along with the live stats here.
Perth Lynx 59 (McPhee 15, Taylor 11, Schwagmeyer 11)
Melbourne Boomers 64 (Magbegor 17, Allen 13, Garrick 12)