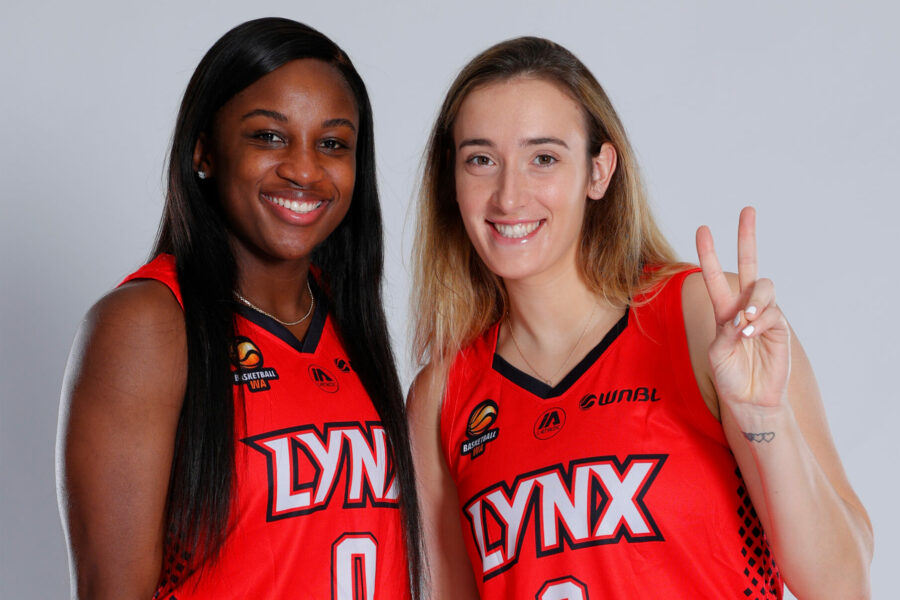 December 11, 2021 | Perth Lynx news
Written by Marian Perez
Perth's two WNBA talents have touched down and are ready for the 2021-22 WNBL season after a gruelling 2-week quarantine!
With our first game re-scheduled to next year, it's bought more time for the new imports to connect with the team and learn the system until tip-off on the 2nd of January.
After meeting her teammates at her first training session on Monday, Mabrey described them as "great personalities and welcoming". She was impressed by the club, its staff, and its facilities. Commenting, "The club was prepared for us Americans, which makes it easy for me to be happy and do my job when everything is inline".
Excited to re-unite with her National Championship counterpart, Mabrey touched on her relationship with Jackie Young "She was a freshman when I was a sophomore, she's like my little sister… I'm happy to have someone who is not just a teammate here with me". This duo has achieved great success together and are confident that it'll translate to WNBL season.
If you haven't watched Marina Mabrey before, here is a brief rundown of her game in her own words. "I'm an active combo guard who can definitely shoot threes and score in general" As a teammate, "I am a leader who provides lots of energy".
On her first day out of quarantine, Young headed straight to Bendat Basketball Centre for a photoshoot with Mabrey. "It's good to play with Marina again, but I'm excited to meet the whole team tonight". Wasting no time, Young's focus is set on basketball. When asked about potential site seeing in Perth, she responded, "I haven't looked into a whole lot. I'm here taking it one day at a time and enjoying every moment as it comes".
When asked about initial ties between the Lynx, she commented on the nature of her conversations with Head Coach Ryan Petrik. "Back during the WNBA season, we talked about trying to make it far into the competition. We have a really good team here; we just have to stay focused".
Jackie described her style of play as "somebody who likes to get to the basket and create for my teammates and myself." She adds, "I like the mid-range game. I've worked on it a lot and used it in my recent WNBA season".
With the two imports having promising starts at the club, the Lynx are optimistic about their direction.