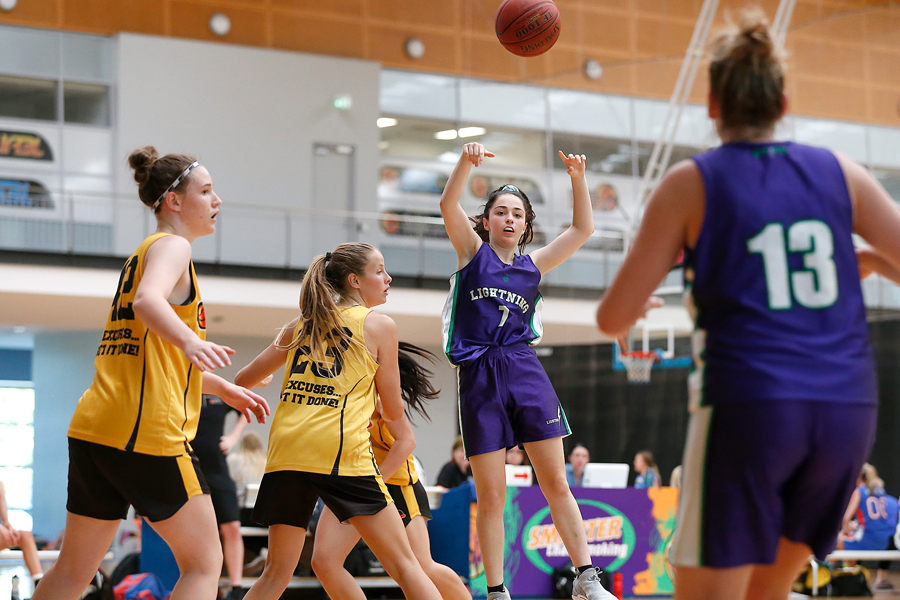 May 10, 2018 | Perth Lynx news
The second week of WABL Championship action is in the books, with the Under-16s competition seeing several high quality performances.
Under-16s Championship Girls
Shenae Hartree scored 28 points for Willetton Tigers Blue, as the Tigers defeated the Mandurah Magic despite 26 points from Mandurah's Jaime Skeggs.
20 points form Ruby Vlahov helped Perry Lakes Hawks Blue to victory over the Perth Redbacks, while Emma Strelein's 20 points aided Kalamunda in their victory over Perry Lakes Hawks White.
The Stirling Senators claimed their first victory of the season, a 73-55 result over the Rockingham Flames.
Lakeside Lightning had six players score in double-digits, as they defeated Willetton Tigers White for their second win of the season.
Under-16s Championship Boys
The East Perth Eagles played out a thriller with the Lakeside Lightning; East Perth coming away with a narrow victory, 85-83.
Scores were tied with time winding down, but a late Jake Finerty score was the difference between the teams. Finerty finished with 23 points, while teammate and recently selected WA Metro player Blake Nielsen tallied 26 points.
Joondalup Wolves Green, led by Victor-Gabriel Chadinha (30 points) and Andrew Wagenaar (25 points), claimed a strong victory over the Perth Redbacks.
Alec McDonald scored 20 points to help the Perry Lakes Hawks to victory over the South West Slammers, while 27 points from Jett Ng aided Willetton in their victory over the Mandurah Magic.
Brendan Redhead drained five three-pointers and tallied 30 points as his Rockingham Flames defeated Joondalup Wolves White.