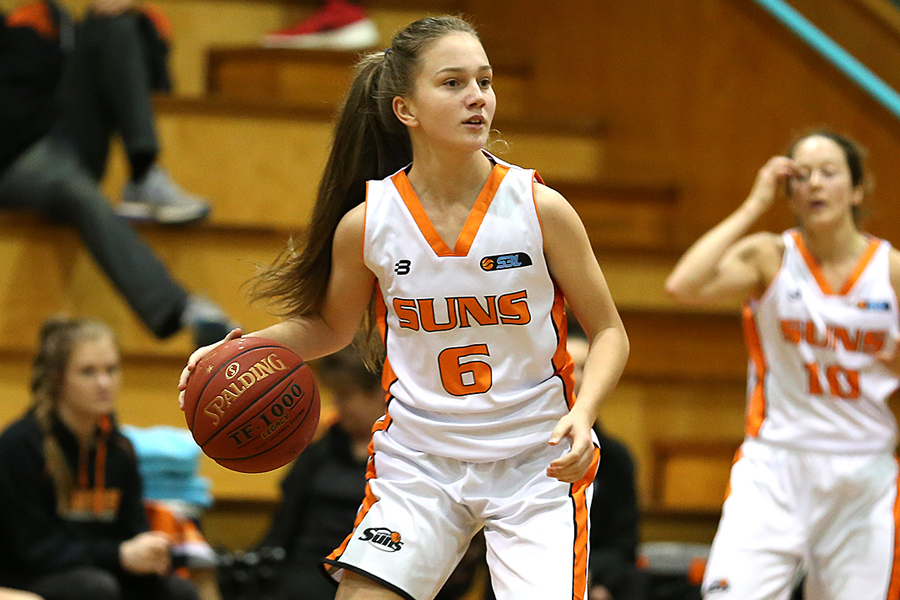 May 2, 2018 | Perth Lynx news
The opening round of the WABL Under-18 Championship took place over the weekend, with several exceptional performances turned in by the next generation of Western Australian basketballers.
Under-18 Women
Jewel Williams tallied an impressive 36 points for Kalamunda Eastern Suns Orange, though Pearl Coppin (24 points) and Savahna Nevill (20 points) steered Perth Redbacks Red to victory in the matchup.
Ella Thornton-Elliott scored 24 points to help Kalamunda Eastern Suns Blue defeat Perth Redbacks Black, while the Perry Lakes Hawks opened their season with a victory over the Mandurah Magic, 64-54.
Lakeside's Amy Jacobs scored 23 points to open the season, as the Lightning capitalised against a Stirling Senators outfit missing several players with the Australian Junior Championships.
The Rockingham Flames defeated the Joondalup Wolves, 70-41, while Emily Counsel tallied 20 points for the Willetton Tigers in their victory over the East Perth Eagles.
Under-18 Men
The Rockingham Flames and Joondalup Wolves played out a thriller to open their seasons; Rockingham coming away with the victory despite 32 points from Joondalup's Kye Chamberlain.
Perry Lakes were helped by 24 points from Nathan Thomas, starting their season in style with a convincing win over the Mandurah Magic, while the Stirling Senators defeated Lakeside, 63-49.
Roosevelt Williams shouldered the load for the Willetton Tigers, who were missing three players to the Australian Junior Championships. Williams drained four three-pointers and poured in 34 points for the Willetton Tigers, but it wasn't enough to defeat an impressive East Perth outfit, as the Eagles ran away with a 90-79 victory.
Cockburn defeated Perth to open their campaign with a victory, though the Redbacks' Dylan Vilardi led all scorers with 27 points.
Under-18 Australian Championship
The 2018 Under-18 Australian Championships concluded over the weekend, with WA Metro claiming their first U18 men's gold medal since 2000.
WA Metro were led by Luke Jackson (18.3 ppg, 13.6 rpg) and Luke Travers (18.2ppg, 6.8rpg) throughout the tournament, while Justyn Beattie (13.3ppg) led the way for WA Country.
WA Country's Tayah Burrows (17.4ppg) was the tournament's highest scorer throughout the Under-18 women's competition, as Nes'Eya Williams (10.8ppg, 8.1 rpg) and Caitlyn Jones (10.1ppg, 2.0 apg) helped WA Metro to a sixth place finish.