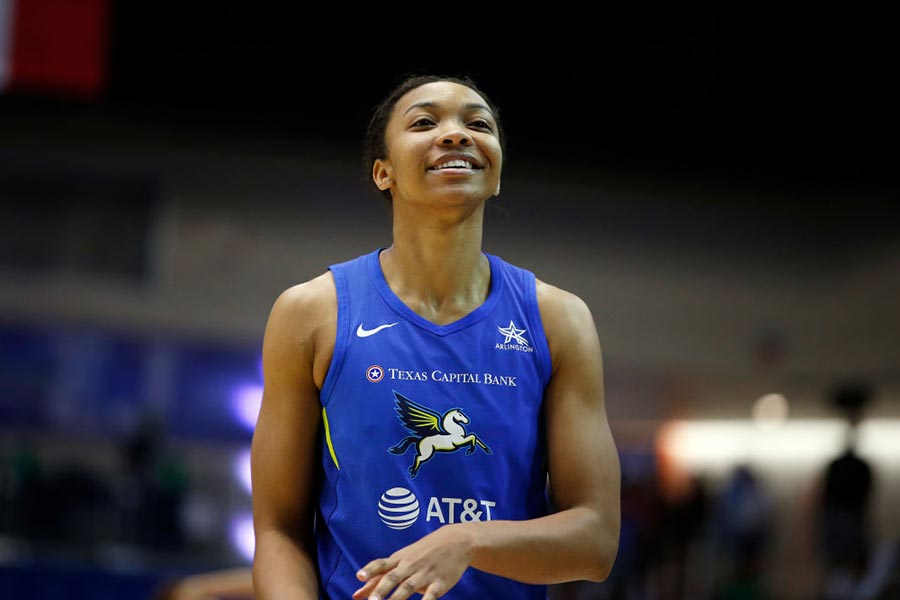 July 16, 2019 | Perth Lynx news
Five Perth Lynx players were in action over the last week, with each of them putting in impressive performances for their winter clubs.
Starting in the WNBA, Imani McGee-Stafford put in a pair of her best performances of the season for Dallas, with numbers of 11 points and eight rebounds, and eight points and seven rebounds despite coming away with two losses.
At the Washington Mystics, Ariel Atkins continues to be a consistent threat, racking up numbers of 10 points and five boards and 14 points and 3 boards, but her team was unable to pick up a W, slipping to third in the standings in the process.
In the NBL1, Marena Whittle averaged 16.0 points and 6.5 rebound per game for the Knox Raiders over the weekend.
Back in Perth, Maddie Allen was in dominant form for Rockingham with two double-doubles (16 points/11 rebounds and 18 points/15 rebounds) in back-to-back games last week.
While the Perth Redbacks Lauren Mansfield filled the box score with 17 points, four rebounds, seven assists and four steals.