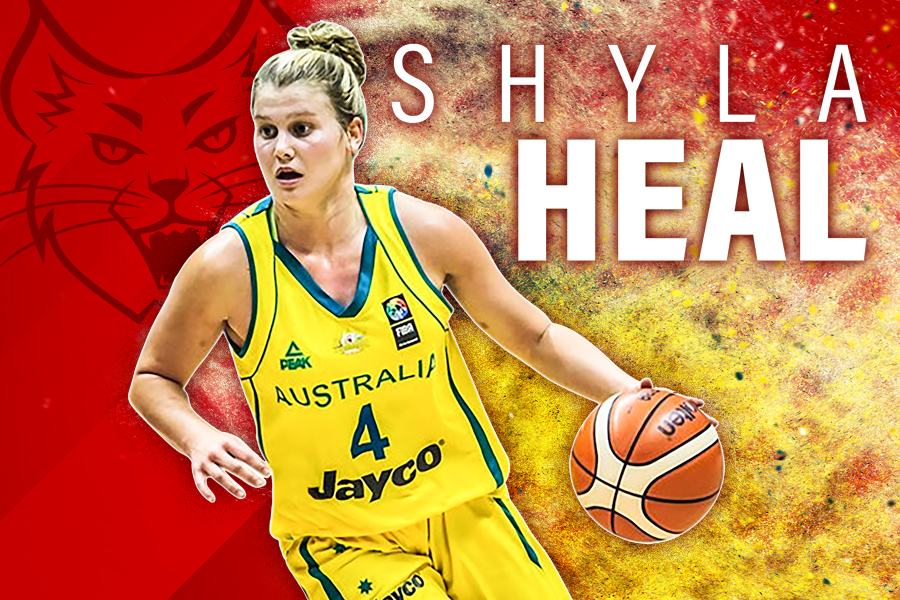 July 10, 2018 | Perth Lynx news
The Perth Lynx have added an injection of youth to the roster, with the signing of promising 16-year-old, Shyla Heal.
The point guard, who turns 17 in September, joins the Lynx on a two-year contract as a member of the full playing squad.
In 2015/16, Heal made her WNBL debut at just 14 years of age with the SEQ Stars, appearing in 14 games with the finalists.
She has attended the Basketball Australia Centre of Excellence since 2017, and has represented Australia at a number of international events.
"I love to defend, create for teammates and score too," said the young star.
"Above all, I love to win and hope I can help the Lynx do that."
Heal represented Australia as captain of the Under-17s Oceania Championship, leading her national team to the title, and is set to represent the Australian Under-17s at the coming 2018 U17 FIBA World Championships.
The 167cm guard recently spent time in Perth with the Lynx squad and coaching staff, impressing head coach Andy Stewart with her work ethic.
"Shyla competed very well with our squad and her conduct in her whole stay was outstanding," said the two-time WNBL Coach of the Year.
"She is quick enough and physically strong enough to compete at this level.
"Shyla gets the opportunity to train daily with elite players that have a range of first class skills, and I think she will enjoy the impact these players will have on her in a number areas."
Heal currently averages 18.8 points, 6.5 rebounds and 7.0 assists, shooting 44.4 per cent from deep, for the Sutherland Sharks in the New South Wales Warratah League.
She joins former SEQ Stars teammate Lauren Mansfield on the 2018/19 Perth Lynx roster, alongside Katie-Rae Ebzery, Asia Taylor, Maddie Allen, Toni Farnworth, Kayla Standish and Alison Schwagmeyer.