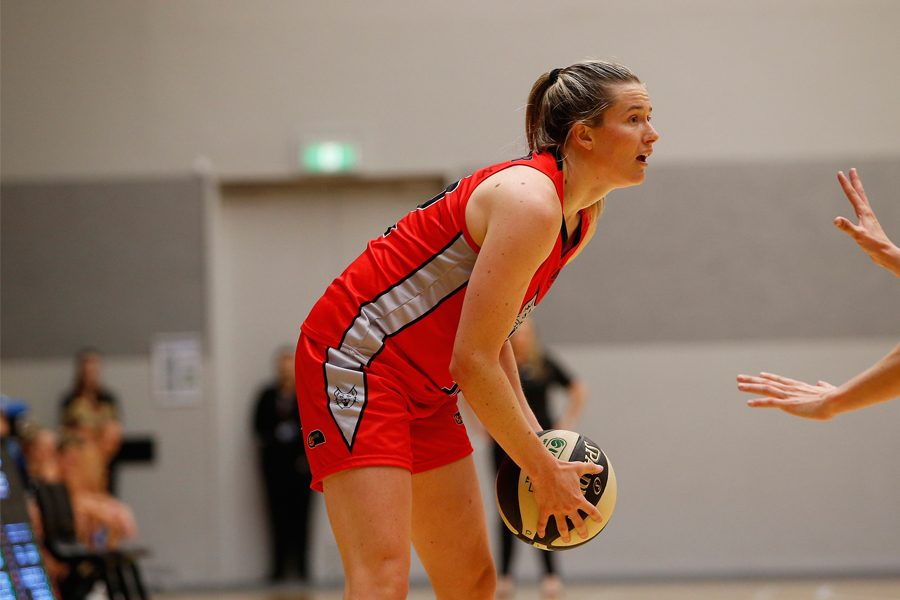 October 21, 2017 | Perth Lynx news
The Perth Lynx are still looking for their first road victory of the season, after falling to the Melbourne Boomers in overtime, 77-79.
In a furious comeback, the Lynx fought brilliantly against their hosts for much of the afternoon, but fell short by a single basket in a physical overtime period.
Sami Whitcomb was outstanding in the clutch, finishing with 18 points to go with nine rebounds and six steals, while Courtney Williams tallied 20 points, seven boards and six steals.
After trailing by as many as 11 points midway through the third quarter, the Lynx clicked defensively to reel off a 16-2 run, highlighted by several emphatic blocks and a willingness to embrace the physicality of the affair.
In a game steeped with drama, the final two minutes showed how desperate the Lynx were to leave Melbourne with a victory.
Trailing by four points with two minutes remaining, a Natalie Burton offensive rebound and putback gave the Lynx hope, before Sami Whitcomb ripped away her fifth steal of the game to tie the game on the fast break.
Courtney Williams stole the ball again, shooting with seven seconds left for the lead, however her jumper was just offline and rebounded by Melbourne's Liz Cambage.
With five seconds remaining, Alice Kunek put her body on the line to draw a charge from Cambage, forcing the game into overtime with the scores locked at 70-70.
Melbourne gained an early lead in overtime, before a late Whitcomb triple and steal gave Perth a chance to steal the result as time expired, but it was not to be for the visiting Lynx.
Though the team would be proud of their fight back and efforts throughout the contest, the result leaves the Lynx with a 1-4 record at the quarter mark of the season.
Next on the schedule is a home date with the Dandenong Rangers, where a victory is essential to re-launch the team's season and get the Lynx back on track in 2017.
Tickets are on sale now, starting from just $10.
Perth Lynx 77 – (Williams 20, Whitcomb 18, Standish 18)Melbourne Boomers 79 – (Cambage 23, Smart 16, Garrick 15)