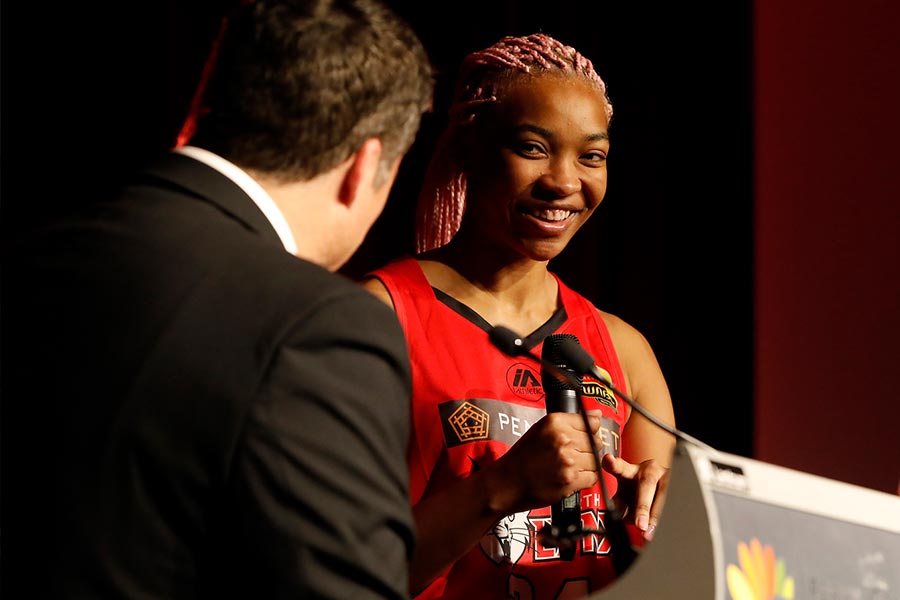 September 13, 2019 | Perth Lynx news
The Perth Lynx have launched their 2019/20 season in style in front of 400 guests at the Perth Convention and Exhibition Centre.
The breakfast was attended by club greats, fans, sponsors and the media.
As part of the morning, guests were introduced to brand new Lynx centre Imani McGee-Stafford, who arrived from the United States less than 24 hours earlier.
In other exciting news for the team, it was announced that Perth's premier internet service provider Pentanet has joined the team as its principal partner.
The Perth Lynx begin its season on Sunday 13 October at the Bendat Basketball Centre.
Memberships and tickets available now.