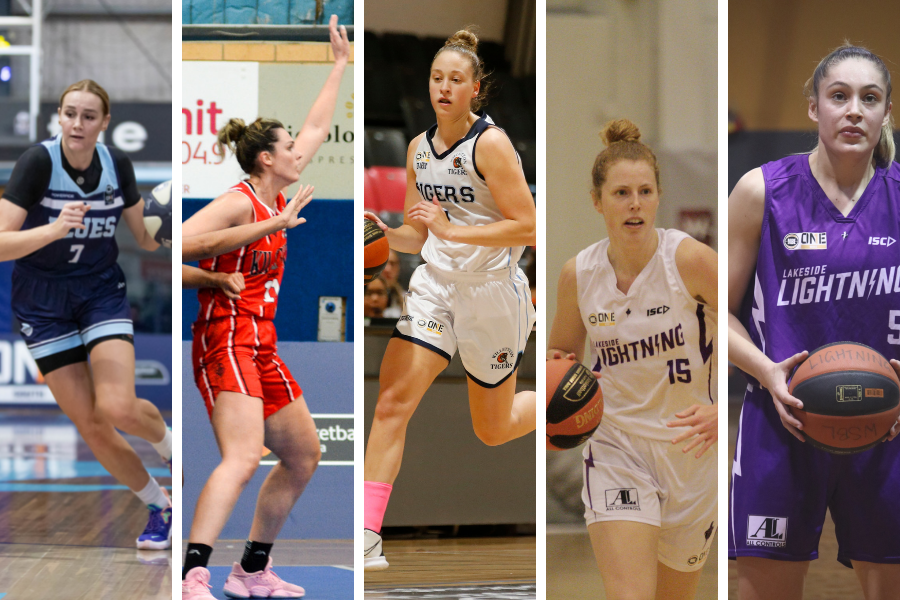 May 31, 2021 | Perth Lynx news
PERTH LYNX – NBL1 ROUNDS 1 – 7 WRAP
Written by: Marian Perez 
With the NBL1 season well and truly underway, each of our Perth Lynx girls has made their mark on the hardwood with outstanding individual performances to kick off the season. Our WNBL Season may be several months away, but that doesn't mean our girls are taking it easy.
Alex Sharp
The Willetton Tigers dynamic guard has shown elite strength and athleticism at her position, causing match-up nightmares for her opposition. She currently leads the league in rebounds, averaging a whopping 13.8 per game as a guard. On top of this, she has showcased her ability to make plays for her teammates with her unselfish playing style, averaging 5.2 assists per game (top 4 in league) and leading her side to the top seed in the West. 
Darcee Garbin
Frankston Blue's Darcee Garbin is the definition of a modern-day forward. She can hit you with a strong post move or light it up from deep. This season she's shooting her threes at a 40% clip with just under 9 attempts per game. On the other end of the floor, she's got the length to guard the leagues tallest bigs while being nimble enough to switch onto perimeter players when needed. Her consistent performance has led her team to a 9-0 start to the season. 
Lauren Scherf
Kilsyth's powerhouse has asserted her dominance in the NBL1 South conference, notching double-doubles in all 7 games. She towers over her competition and utilizes it to her advantage by using her size and physicality to post up and seal her defenders. The Cobra's round 4 win against the Bandits displayed a notable performance by Scherf, tallying up 30 points and 10 rebounds, shooting 5 out of 10 from deep with only 25 minutes of floor time. We can't wait to see Lauren bring this force to Perth!
Emma Clarke
Lakeside's young gun looks extremely promising, displaying an immense amount of confidence in just 3 appearances. In Round 5 against the Slammers, she showcased her ability to score through: slashing, shooting and even post-ups against smaller guards. Clarke's presence on defence has also been a threat to her opponents. Using her reach and athleticism, she recorded 2 steals and 3 blocks in only 18 minutes. With this limited time, she led her team to their first win, even in the absence of Lynx teammate Ash Isenbarger. 
Ash Isenbarger
Lakeside's tall has taken on a more significant role this season after losing a few veteran players. Leadership now is a crucial aspect of her value on the team, as the young Lightning side looks to navigate their way in the league. Position-wise, she has shifted more into a forward/centre for her team but can still space the floor with her outside shot. In round 4 against the Eagles, Isenbarger was able to tally a double-double with 21 points and 12 rebounds alongside 4 steals and a block. We can't wait to see more big performances out of Ash!
Make sure you don't miss a moment by heading to NBL1.com.au or the NBL App
Register your interest as a Perth Lynx 2021/22 Member HERE 
#TimeToHunt #NBL1WEST #PerthLynx
Image Credit – NBL1 Gallery