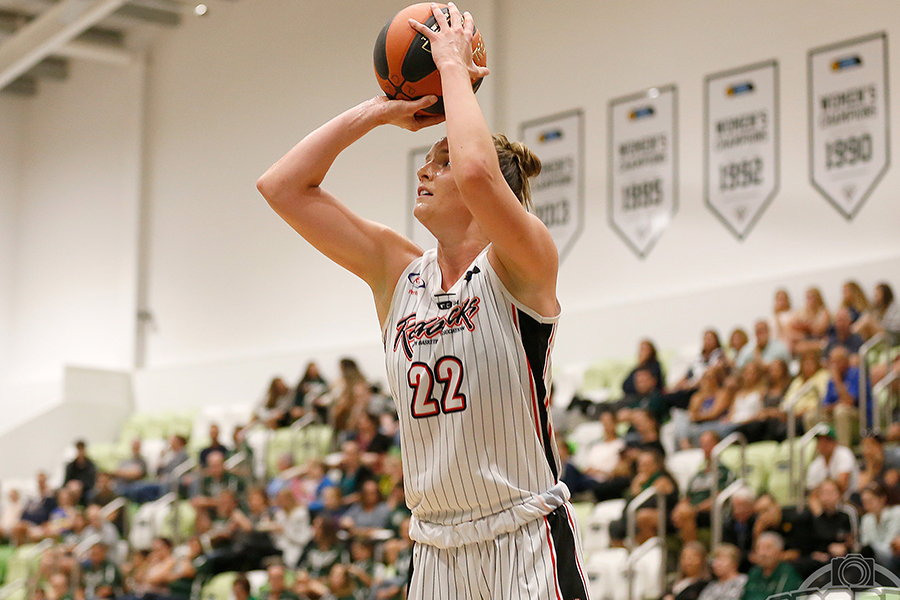 May 14, 2018 | Perth Lynx news
Women's Round in the SBL promised some season defining matchups, starting with a first vs second clash between the Perth Redbacks and Lakeside Lightning.
The Redbacks began their weekend in style, handing Lakeside their first defeat of the season, 94-86.
Kayla Standish was inspired for Perth, tallying 35 points with 11 rebounds, while Mikayala Pirini racked up 18 points, eight rebounds and eight assists for the Redbacks.
Despite the loss, Lakeside's Alison Schwagmeyer continued her fine form finishing with 20 points, and bounced back with 18 points and seven rebounds in the Lightning's second game of the weekend; a victory over Joondalup.
Perth also took the court twice, backing up their strong result on Friday with a victory over South West on Saturday; Kayla Standish adding 18 points and Mikayla Pirini scoring eight.
Georgia Denehey finished the weekend with 24 points across two games, as South West split their results.
Jennie Rintala (19 points, nine rebounds) and Alex Ciabattoni (15 points, 13 rebounds) continued to find success with the Kalamunda Eastern Suns, narrowly defeating the Rockingham Flames, 74-71.
Natalie Burton made her SBL return from her time playing in Germany, tallying 17 points and 15 rebounds in her homecoming.
Perry Lakes Hawks teammate Toni Farnworth added 14 points, eight assists and six rebounds, but it wasn't to be for the reigning champion Hawks, who slumped to a 1-9 record.
Further from home, it was Lauren Mansfield making headlines with her impressive scoring performances for the Launceston Tornadoes.
Mansfield tallied 31 points, eight assists and five steals in Launceston's opening victory of the weekend, backing her efforts up with a 20 point outing in their second win.
Alice Kunek enjoyed outings of 29 points and 20 points, though her Eltham Wildcats struggled to capitalise, resulting in a pair of defeats.
Tahlia Fejo scored a massive 32 points in the South Australian Premier League, while Olivia Thompson recorded a 17 points and 11 rebounds double-dobule for the Forestville Eagles.
Finally, in WNBA pre-season action, Sami Whitcomb averaged 4.5 points across a pair of games for the Seattle Storm, while Courtney Williams averaged 11.3 points in three Connecticut Sun victories.