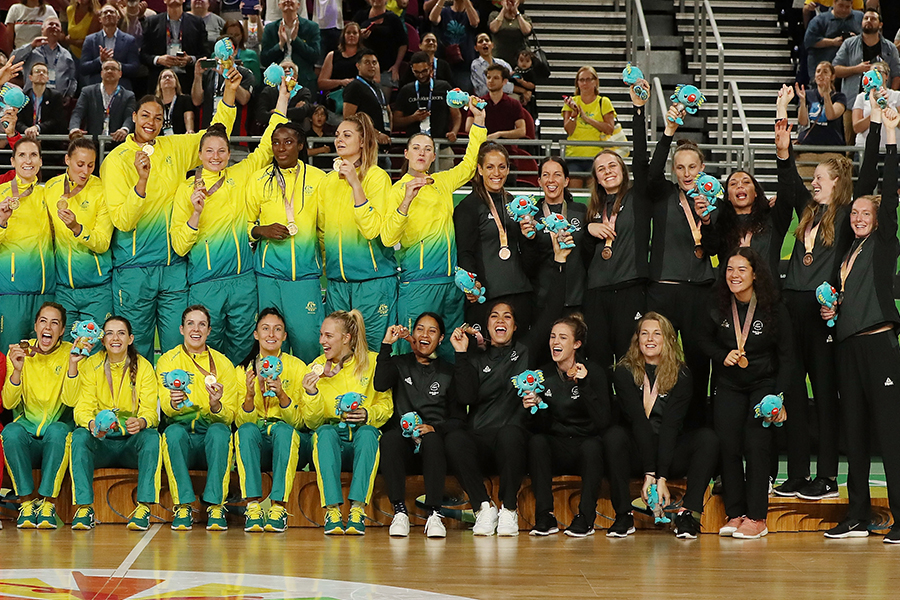 April 16, 2018 | Perth Lynx news
The Commonwealth Games have come to an end, with 2017/18 Perth Lynx players Alice Kunek and Toni Farnworth both claiming medals at the event.
Kunek scored five points and grabbed six rebounds in the gold medal game, as Australia ran away with a resounding 99-55 victory over England to be crowned Commonwealth Games champions.
Farnworth and New Zealand faced Canada in the bronze medal game, with the Lynx co-captain scoring nine points with five rebounds en route to a 74-58 Tall Ferns victory.
Round 5 of the SBL season saw Alison Schwagmeyer dominate for Lakeside, tallying 54 points, 17 rebounds and nine assists in a pair of Lightning victories.
Kayla Standish poured in 29 points with 15 rebounds, while Mikayla Pirini added 11 points and eight assists, as the Perth Redbacks claimed their fourth win of the season.
Alex Ciabattoni tallied 25 points, five rebounds and five assists to help steer Kalamunda to an important victory, with Jennie Rintala adding 17 points, eight boards and six steals.
Georgia Denehey had a big weekend for the South West Slammers, totalling 29 points, 13 rebounds and 10 assists, while Izzy Miotti scored 4 points for the Cockburn Cougars.
In South Australia, Olivia Thompson scored 16 points with 17 rebounds for the Forestville Eagles, while Tahlia Fejo added five points for the West Adelaide Bearcats.
Courtney Williams' stint in Europe came to an end, with Turkish side Adana ASKI failing to make the post-season; Williams scored 19 points in their final game of the year.