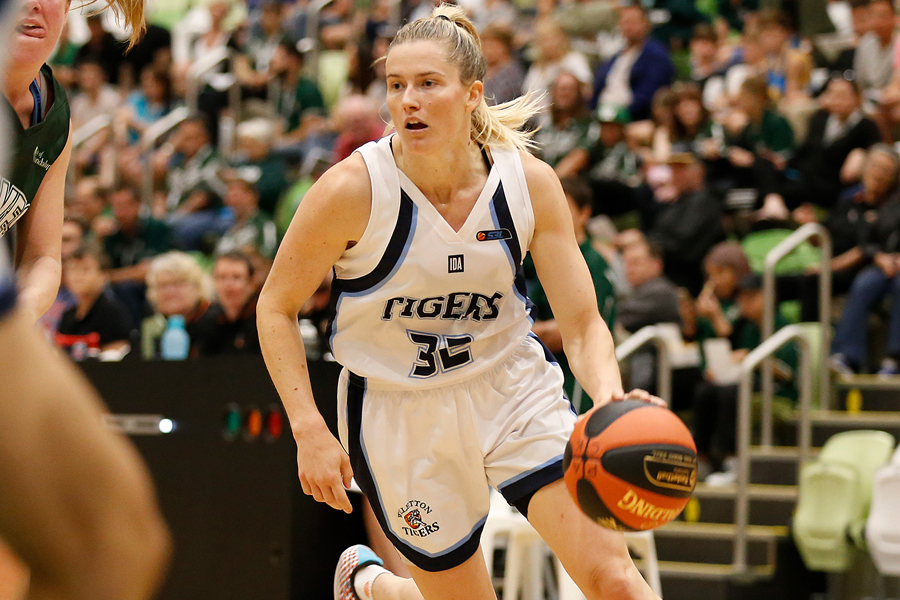 March 26, 2018 | Perth Lynx news
After being named SBL Player of the Week in Round One, Sami Whitcomb dominated yet again for the Willetton Tigers, scoring 43 points while adding 10 rebounds and six assists.
The Perth Redbacks opened their account for the season with a strong victory on Friday night, led by Kayla Standish (32 points, 11 rebounds, four steals) and Mikayla Pirini (11 points, eight assists).
Toni Farnworth helped the Perry Lakes Hawks to their first win, and scored at will during her side's second fixture of the weekend; the New Zealand Tall Fern finishing with 42 points, 23 rebounds, and seven assists in a pair of games.
Alex Ciabattoni tallied 46 points, 16 rebounds and 11 assists in two games for the Kalamunda Eastern Suns, while Georgia Denehey notched 16 points, four rebounds and three assists for the South West Slammers.
The Lakeside Lightning remain undefeated through two rounds, having this week been spurred on by 20 points, nine rebounds and five assists from Alison Schwagmeyer.
Lauren Mansfield (13 points, eight assists) helped Energa Torun to their eighth and ninth consecutive victories, while Jennie Rintala's 16 points and eight rebounds saw Luxembourg's Residence Walferdange win their fifth in a row.
Meanwhile, in Turkey, Courtney Williams impressed with 27 points and 15 rebounds as she helped Adana ASKI win their fourth game of the year.