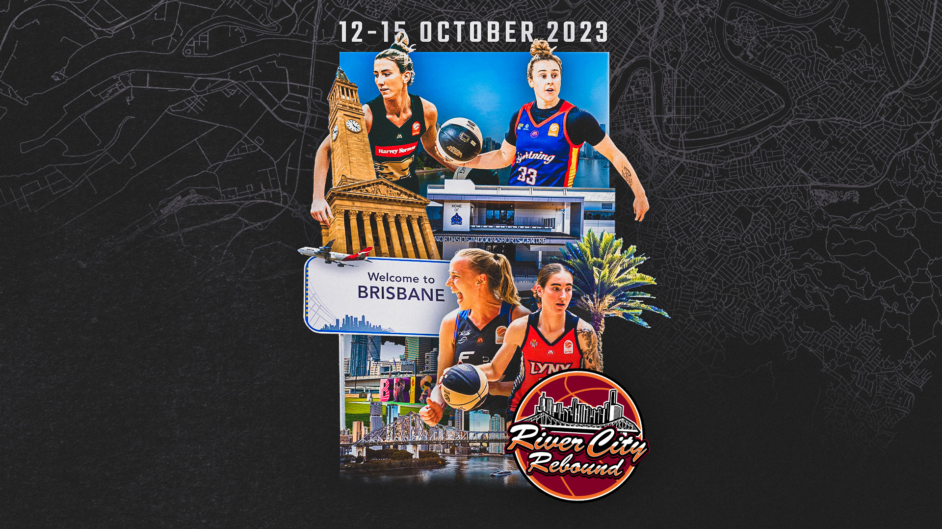 October 5, 2023 | Perth Lynx news
The stage is set for an exciting basketball showdown as four Women's National Basketball League (WNBL) teams gear up for the inaugural River City Rebound, taking place from Thursday October 12th to Sunday October 15th.
The tournament will see the Sydney Flames, JCU Townsville Fire, Perth Lynx, and Adelaide Lightning take to the Northside Indoor Sports Centre for a thrilling preseason competition.
Basketball Queensland CEO, Josh Pascoe said, "Basketball Queensland are excited to be able to support this showcase of talent from one of the world's top women's professional leagues – the WNBL."
"With female participation in basketball growing at exponential rates and women's sport garnering increased media attention, we feel that this event is critical in highlighting that the basketballers within the WNBL are not just some of the best athletes within in Australia, but around the world too."
Teams will compete on Thursday, Saturday and Sunday, with all games livestreamed with commentary to fans across the country via Basketball Queensland's YouTube.
Perth Lynx Schedule: 
Thursday 12 Oct / 6:00pm awst vs Sydney Flames
Saturday 14 Oct / 5:00pm awst vs Townsville Fire
Sunday 15 Oct / 11:00am awst vs Adelaide Lightning
Link for tickets: bit.ly/INTIX
Link for live stream: youtube.com/@BasketballQueenslandAU
𝘛𝘩𝘪𝘴 𝘦𝘷𝘦𝘯𝘵 𝘪𝘴 𝘩𝘰𝘴𝘵𝘦𝘥 𝘣𝘺 𝘉𝘢𝘴𝘬𝘦𝘵𝘣𝘢𝘭𝘭 𝘘𝘶𝘦𝘦𝘯𝘴𝘭𝘢𝘯𝘥, 𝘸𝘪𝘵𝘩 𝘵𝘩𝘦 𝘴𝘶𝘱𝘱𝘰𝘳𝘵 𝘰𝘧 𝘵𝘩𝘦 𝘘𝘶𝘦𝘦𝘯𝘴𝘭𝘢𝘯𝘥 𝘚𝘵𝘢𝘵𝘦 𝘎𝘰𝘷𝘦𝘳𝘯𝘮𝘦𝘯𝘵.