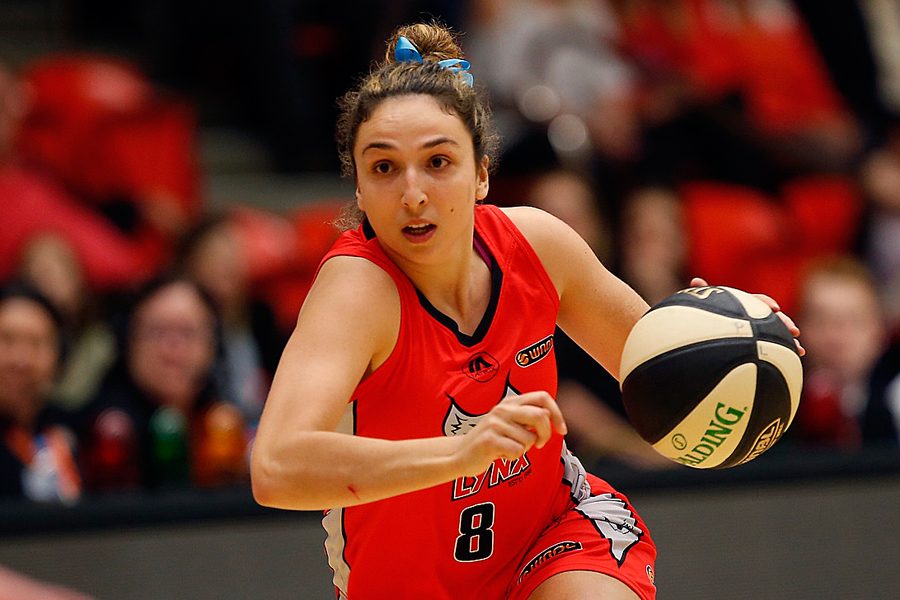 October 19, 2017 | Perth Lynx news
The Perth Lynx have opened their account for the season in style, thanks to a resounding 106-79 victory over the Bendigo Spirit.
After a difficult start to the season, the Lynx broke through for their first victory on the year, sparked by terrific performances from Alice Kunek and Alex Ciabattoni.
Kunek (23 points, one steal) was a consistent scoring threat and played an integral role in slowing down's Bendigo's Betnijah Laney, while Ciabattoni (21 points, three rebounds, one block) was firing on all cylinders, connecting on five of her six three point attempts.
"The rotations tonight, the effort level, the defensive intensity – everything was such a significant improvement on anything we've produced so far," said Lynx head coach Andy Stewart.
Sami Whitcomb returned to her outstanding best, tallying a massive 17 points, nine assists, five rebounds and four steals to set the tone for the Lynx throughout the game.
The Lynx shot 50 per cent from down town (10/20), and an impressive 63 per cent from inside the paint, scoring seemingly at will en route to the club's second highest ever tally.
At the defensive end, some key changes throughout the week helped slow down a red-hot Bendigo side, with Perth's efforts throughout the game flagged as the new expectation for Stewart's Lynx.
"We can get better than that."
"That was a great stepping stone, and it's great to get the win, but there's still a lot of stuff we can get better at."
"I'm super happy, but there's still a lot we can get out of that game."
After an emphatic victory, the Lynx must now deliver the same intensity on Saturday 21 October, with a quick trip to Melbourne to face the Boomers looming.
Perth Lynx 106  – (Alice Kunek 23, Alex Ciabattoni 21, Sami Whitcomb 17)
Bendigo Spirit 79 – (Kelsey Griffin 22, Nadeen Payne 15, Betnijah Laney 15)