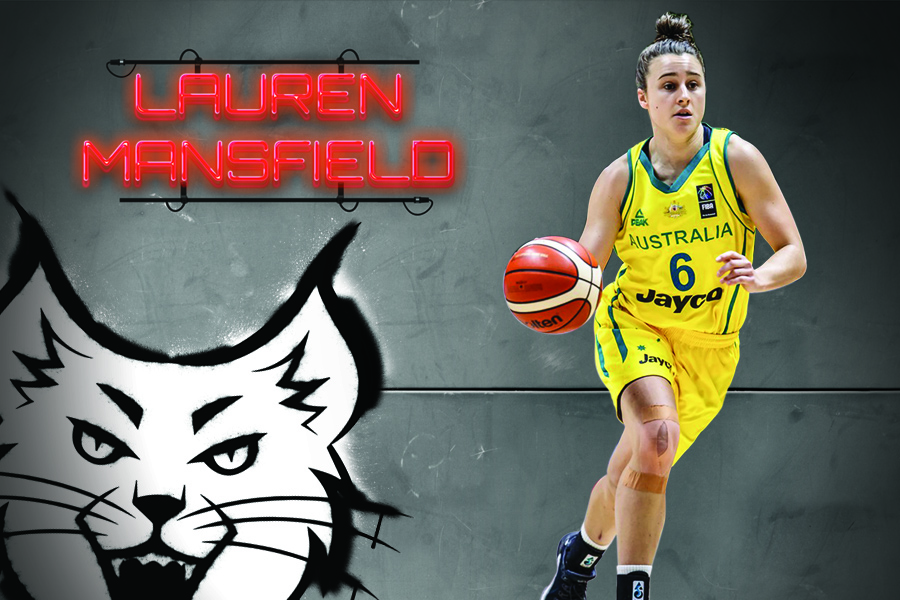 March 13, 2018 | Perth Lynx news
The Perth Lynx are thrilled to announce the signing of Australian Opals guard, Lauren Mansfield.
Mansfield has played 93 WNBL games in her career and currently represents Polish side Energa Torun.
She joins the Lynx on a two-year deal that will see her in red until the end of the 2019/20 WNBL season.
"I'm very excited to join the Lynx," said the 28-year-old.
"I've heard nothing but positive things about the club, and I am very much looking forward to being a part of it."
The 170cm guard represented Australia at the 2017 FIBA Asia Cup, where she helped the Opals claim the silver medal as the team's starting point guard.
Mansfield, who attended Iowa State University, began her professional career with her hometown Adelaide Lightning in 2012 and 2013, before sitting out the 2014/15 WNBL season.
In 2015, she joined the newly formed SEQ Stars, leading the club to a finals berth and earning a top-10 finish in the WNBL Most Valuable Player voting, before continuing her fine play in 2016 with the University of Canberra Capitals.
In her two most recent WNBL seasons, Mansfield averaged 15.1 points, 5.2 assists and 4.8 rebounds, while shooting 36.3 per cent from deep and 89.2 per cent from the foul line.
"One of the main things that drew me to the club was the style of game the Lynx play," she said.
"I like to make plays off the dribble, pushing the ball in transition, and using pick and roll play."
Lynx head coach Andy Stewart praised his newest recruit for her basketball IQ and ability to set the tempo.
"Lauren brings a wealth of experience as a point guard," said the two-time WNBL Coach of the Year.
"Her ability to read on ball situations and create for other players is as good as I have seen in our league."
Lauren Mansfield joins Sami Whitcomb on the Perth Lynx roster ahead of the 2018/19 WNBL season, with further player announcements to be made shortly.