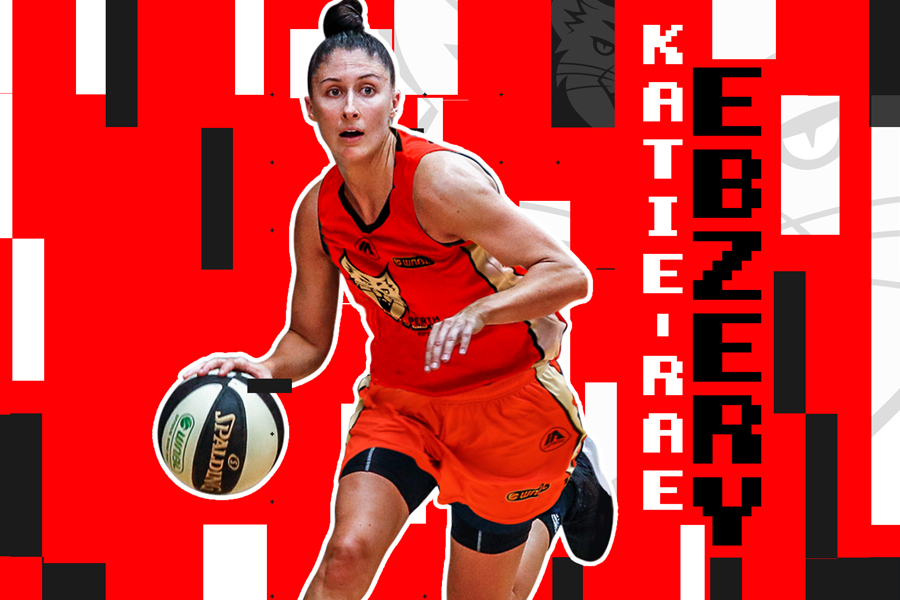 June 15, 2018 | Perth Lynx news
In a major recruiting coup, the Perth Lynx are pleased to announce the signing of Australian Opals guard and WNBL All-Star, Katie-Rae Ebzery.
Ebzery joins the Lynx on a two-year contract that will see her in red until the end of the 2019/20 WNBL season.
"The professionalism of the club was really impressive," said the 28-year-old.
"The coaches and support staff all seem solely dedicated toward helping their players achieve their potential, both on and off-court.
"That's something I wanted to be a part of."
The star guard has been a permanent fixture in the Australian Opals team since 2015 and has nearly 250 games of WNBL experience, having begun her career in 2005 with the Australian Institute of Sport.
She recently claimed gold with the Opals at the Commonwealth Games, the second gold medal of her international career.
"I want to contribute in every way possible.
"I play hard and love playing team basketball, so fans can expect to see me hustling on defence, diving on balls, finding my team mates in transition and playing my own attacking style of offense.
"I like to push the ball and attack the basket as much as possible, and I think that there are a lot of opportunities to do that in Andy Stewart's system."
Having represented the AIS and Dandenong Rangers in the early stages of her career, Ebzery move to the Sydney Uni Flames in 2010, where she has since spent seven of the past eight seasons.
In 2015/16, she averaged 17.7 points and 4.1 assists per game, earning a place in the WNBL All-Star Five for her exceptional performance.
After playing for one season in the Russian Premier League with Dynamo Moscow, the Australian Opal returned to the WNBL for the 2017/18 season, where she led the league in assists (5.1 per game) and finished in the top-10 in scoring (13.1 points per game).
An elite shooter, Ebzery has averaged 87.0 per cent from the foul line and 35.1 per cent from long range since 2010.
The star guard joins Asia Taylor, Maddie Allen, Kayla Standish, Toni Farnworth, Alison Schwagmeyer and Australian Opals teammate Lauren Mansfield on the Perth Lynx roster for the 2018/19 WNBL season.