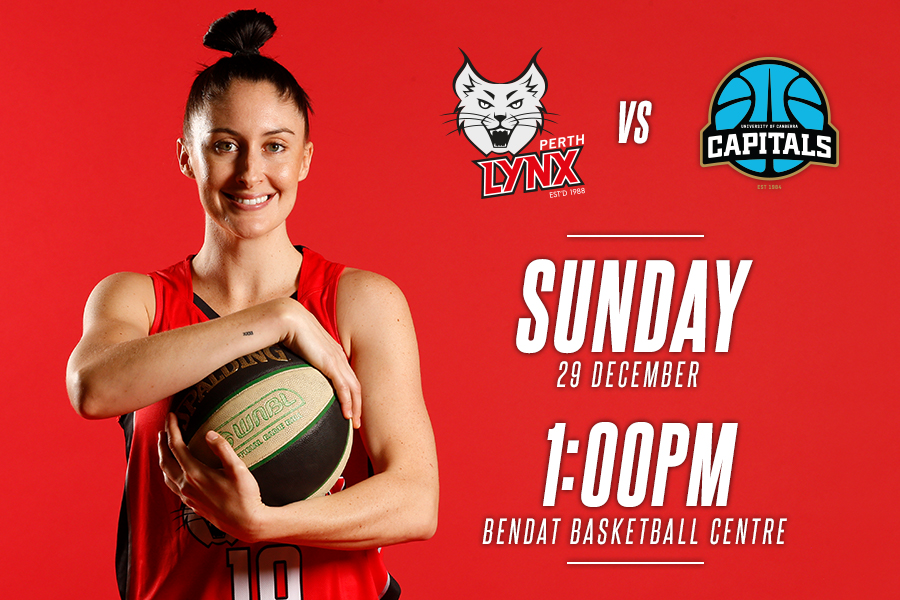 December 27, 2019 | Perth Lynx news
The Perth Lynx have the opportunity to get revenge over the Canberra Capitals when they meet on Sunday at the Bendat Basketball Centre.
It's another crucial game for the Lynx who, having won their last two games, sit in sixth position – a win outside the top-four.
Meanwhile, the Capitals have won four of their last five and are second in the standings.
The two teams last met a month ago in Canberra, with the home side picking up the win.
It was a close contest for three quarters before the Capitals dominated the final term.
Kelsey Griffin had 19 points and 15 rebounds in a typical performance from the star centre, but she won't be suiting up on Sunday as she recovers from an ankle injury.
However, Keely Froling stepped up in her absence last week with a 30-point 10-rebound double-double.
The Lynx are coming off a road win over Townsville, where Ariel Atkins and Katie Ebzery combined to do the damage on the scoreboard.
Tip-off on Sunday is at 1pm.