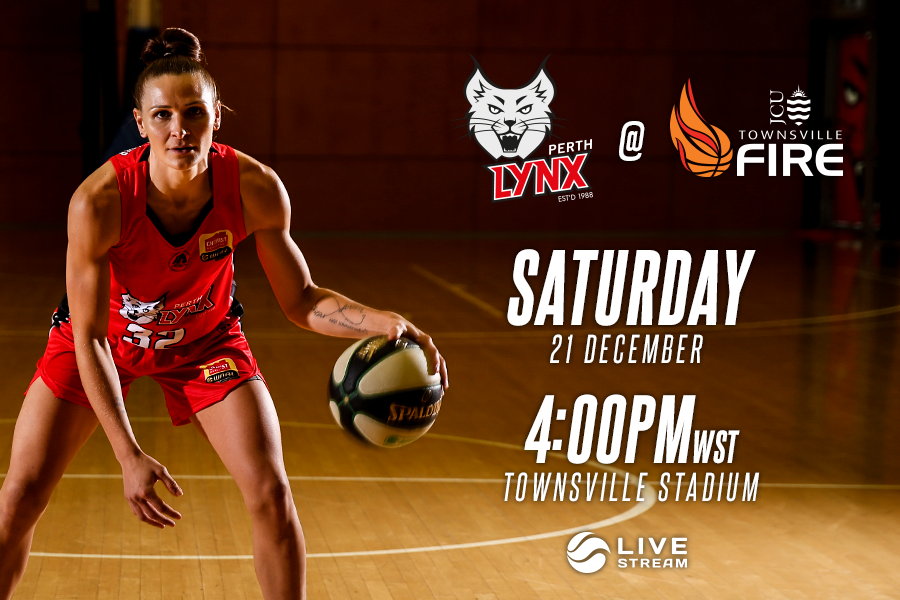 December 20, 2019 | Perth Lynx news
The Perth Lynx take on the Townsville Fire in Queensland in their final game before Christmas on Saturday.
The two sides sit in sixth and seventh position in the standings and will be desperate to pick up a crucial win.
Lynx co-captain Lauren Mansfield said her team will take confidence into the matchup after last week's win.
"We know that we're right there and we have the skills and the team to do it. We've lost a lot of close games and last time we lost to Townsville in overtime," she said.
"So I think we're right there it's just about executing down the stretch.
"I think we'll have that confidence after the win against Melbourne so hopefully going into the Townsville game we can feel good and put another win on the board."
The Fire have been led in scoring by Abby Bishop, who adds an average of 16.3 per game plus 7.3 rebounds.
Darcee Garbin averages 14.3 per game while Tess Madgen picks up 11.6.
Tip-off on Friday is at 4pm Perth time and it can be streamed via the WNBL website.