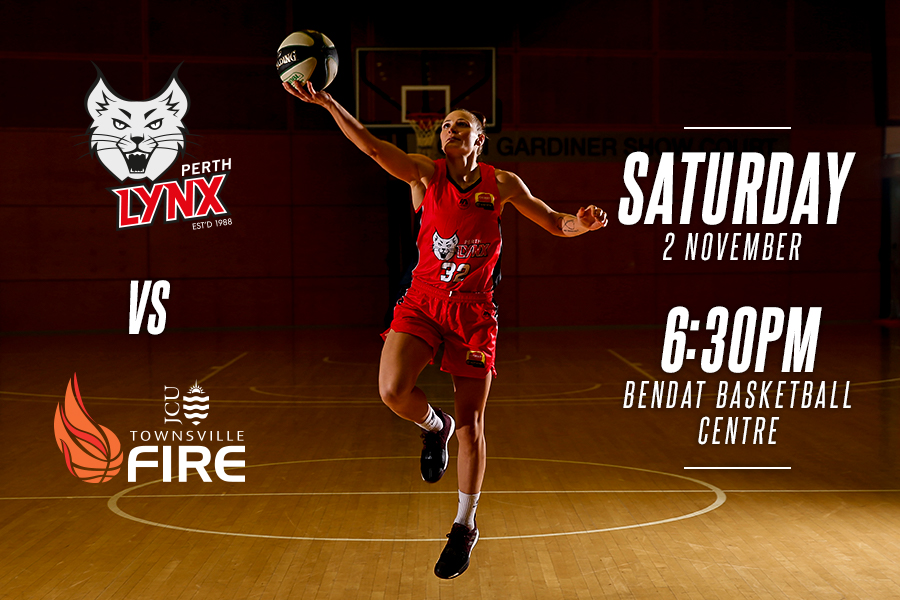 November 1, 2019 | Perth Lynx news
The Perth Lynx take on the Townsville Fire on Saturday night in their third home game of the 2019/20 WNBL season at the Bendat Basketball Centre.
They'll be looking to bounce back after a their second OT loss of the season a week earlier.
The Lynx are expected to be boosted by the debut of import player, Ariel Atkins.
Atkins was signed early in the off-season but, after taking the Washington Mystics to the WNBA championship, her arrival was delayed.
Meanwhile, fellow American Imani McGee-Stafford will remain out of the side with an ankle injury.
So far in 2019/20, Alison Schwagmeyer-Belger leads the Lynx with 18.5 points per game while recruit Nadeen Payne has impressed with 16.0 per game.
Katie Ebzery filled up the stat sheet in last week's game.
This week, she'll be up against her younger sibling, Alison.
"She's always been a great supporter of me….sorry I'm getting a bit emotional," she told The West Australian.
"She's definitely been my biggest fan and different supporter. I'm very grateful for her."
The Townsville Fire are led by Abbey Bishop who averages 18.7 points and 9.0 rebounds per game.
Tip-off on Saturday is at 6.30pm at the Bendat Basketball Centre.