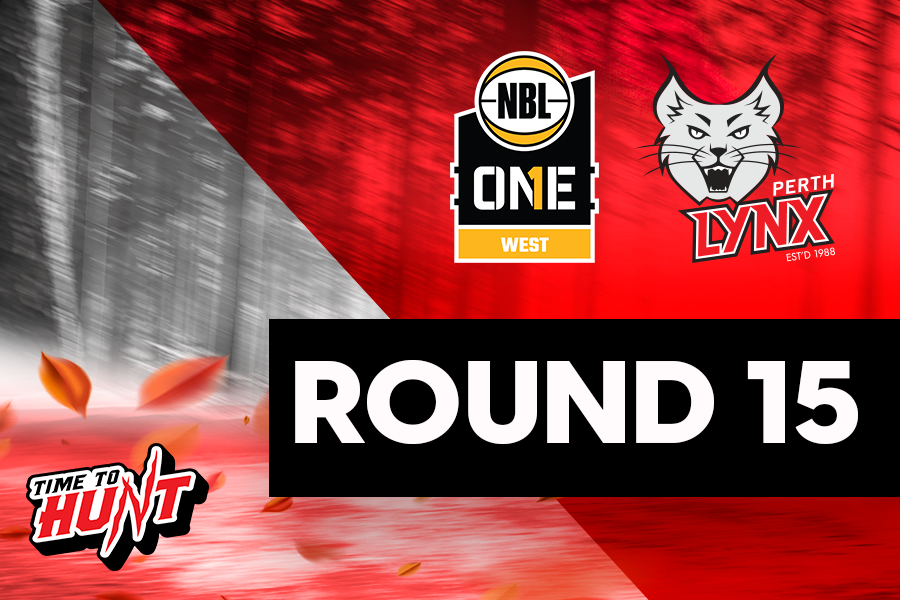 July 28, 2021 | Perth Lynx news
Written by: Marian Perez
Time is ticking, and teams are on the hunt to secure a place in the finals. The pressure is on to be NBL1 West's first champions, and our girls aren't backing down now! Read on to see how they went. 
Ash Isenbarger
Thursday night's matchup featuring Lakeside and Kalamunda had a lot at stake. With both teams on a 4-8 record, they looked to push for a place in the finals. It was an intense game with the margin never exceeding 6 points. Lakeside frequently changed their defensive tactics, as the Suns were able to dissect their zone. Alternatively, the Suns struggled to stop Lightning's dribble penetration. Isenbarger was a standout on-court, scoring 31 points, 12 rebounds and 3 assists. She made 6/12 of her threes, including a dagger in the last 8 seconds, silencing Kalamunda's supporters. This topped off an 81-75 win for Lightning!
It was a challenging game for the Lightning on Friday, matching up against 2nd ranked Wolves without their usual starting unit. They played a picturesque first quarter, moving the ball and hitting shots from everywhere. In response to this, the Wolves played some suffocating defence forcing the Lightning to more turnovers. Isenbarger was their cornerstone, tallying 21 points, 11 rebounds and 2 assists in a physical matchup against Joondalup's bigs. It was a tough game without Emma Clarke and Mikayla Pirini supporting in the backcourt. Unfortunately, the game resulted in a 74-51 loss. 
Alex Sharp
The Tigers were able to pull off another win against Perry Lakes, but it wasn't an easy process getting there. The Hawks were able to contain the paint, limiting the scoring of Willetton's bigs and holding the team to 35 rebounds (20 below their average). Sharpy finished the game with a nifty 15 points and 10 boards, but most impressive was her performance on defence tallying 5 steals and 4 blocks! Fortunately for the Tigers, Perry Lakes could not stop their shooters from making 45% of their threes and 90% free throws. This impressive shooting performance assisted the Tigers in securing a 70-59 win! 
Willetton vs Cockburn was a tough game for Sharpy, she made the correct reads and took the right shots, but they just weren't falling. She finished the game with only 8 points, but she was able to get 10 rebounds and 6 assists to get her teammates involved. Cockburn played some pesky defence, but they couldn't control their fouls, a bad move considering Willetton leads the league in free throw percentage. On the other hand, Willetton played some pressure defence, reading lanes and getting 13 steals! This team effort resulted in a 79-64 win for the Tigers!
Emma Clarke
Clarke was far from rusty on Thursday. She was a threat from everywhere on the court, but she was subbed out for the remainder of the quarter after taking a scary fall in the first. But that didn't sway her aggressiveness for the rest of the game, she finished with 23 points, 2 rebounds and 2 steals. She shot an efficient 50% from field, 75% from 3 and 86% from the free-throw line. Her ability to score on all 3-levels using her size and athleticism made her a tough cover for the opposition, usually leading to fouls in an attempt to slow her down. Clarke's performance helped her team get the 81-75 win, and a greater chance of making finals!
Mackenzie Clinch Hoycard
It was a balanced game for Mackenzie on Saturday night. She didn't attempt her usual number of shots which isn't an issue when your teammates are on fire. The Senators as a team shot 51% from the field and 47% on threes. On defence Warwick was active, reading plays and intercepting the predictable passes. They were also disciplined with their fouls, only tallying 12 for the game. This 2-way effort led to a 94-67 win to the Senators!
Eagles and Senators were off to a flying start in the first, with both teams trading baskets at a high rate. The Senators' offense looked smooth, getting the ball through hands with lots of movement before taking a shot. They rushed the Eagles into difficult shots in the third quarter or forced them into stagnant offense, but they needed pressure for the full 40 minutes. Clinch-Hoycard had a better game 16 points, 6 rebounds, 4 assists and 2 blocks! Unfortunately, Warwick was outrebounded by East Perth, and they weren't able to stop the Eagle's individual talent from scoring. 5 Eagles finished with double-digit points. This led to a 91-81 loss for the Warwick Senators. 
Alex Ciabattoni – NBL1 West / Did not play
Darcee Garbin – NBL1 South (League postponed)
Lauren Scherf – NBL1 South (League Postponed) 
Make sure you don't miss a moment by heading to NBL1.com.au or the NBL App
#TimeToHunt #NBL1WEST #PerthLynx