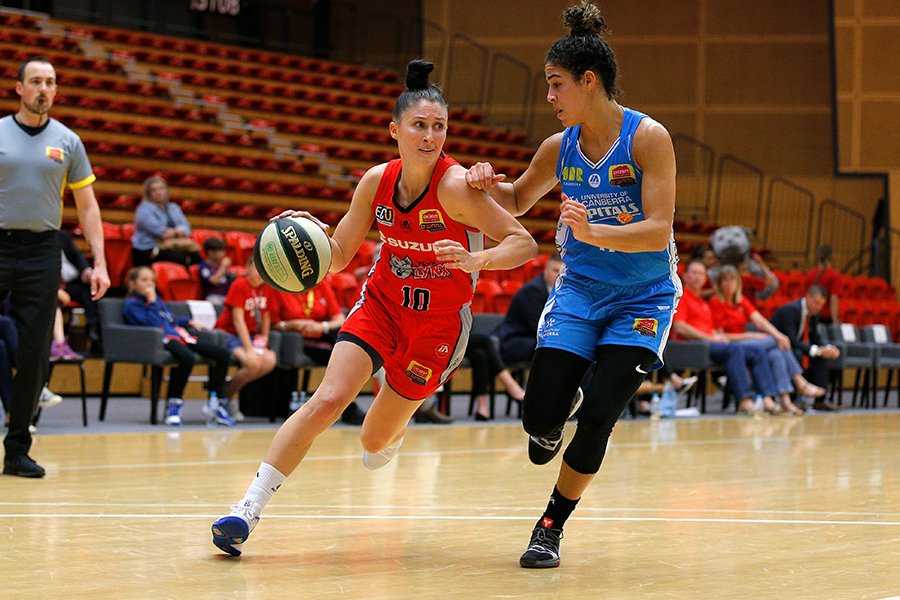 December 16, 2018 | Perth Lynx news
The Perth Lynx have been defeated by the UC Capitals in Canberra on Sunday afternoon, 60-92.
The Lynx suffered early, getting off to a slow start, scoring only 10 points in the first quarter to Canberra's 30.
Perth improved in the second term, doubling their first quarter total, scoring 22 points.
The intensity in the third quarter improved for the Lynx, and it looked like the momentum was starting to shift as Perth outscored Canberra 14-10.
Asia Taylor picked up the pace in the second half and finished with 14 points, six rebounds, and two steals.
Ali Schwagmeyer played in foul trouble, but it didn't stop her from producing at a high level, scoring 14 points and six rebounds.
The Lynx will now focus their attention to their next game against the Sydney Flames at home next Sunday, 23 December.
This will be the last chance to see the Lynx at home before Christmas, so make sure you get your tickets here.
Tip-off is at 1:00pm WST.
Perth Lynx 60 (Taylor 14, Schwagmeyer 14, Ebzery 9)
UC Capitals (Griffin 27, Mitchell 22, Tolo 14)