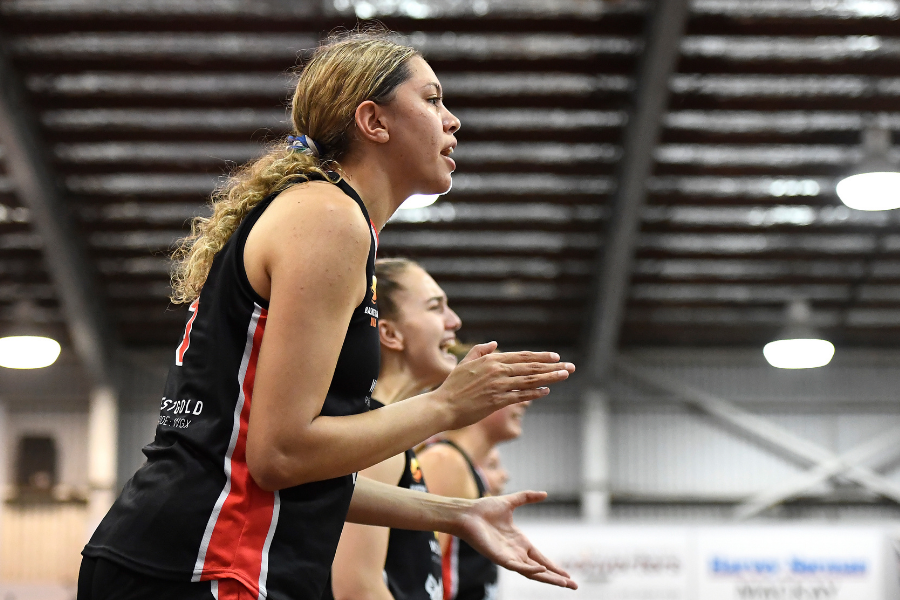 December 1, 2020 | Perth Lynx news
Chemist Warehouse WNBL battlers Perth Lynx and Villawood Properties Bendigo Spirit have plenty to play for at Townsville Stadium on Tuesday night.
Pride and the desire to get some wins and improve and keep developing their young players will drive both the Lynx (1-7) and Spirit (0-8).
Inspired by the hot hand of Katie Ebzery and a double-double from Darcee Garbin, Perth scored as 78-65 round two win over Bendigo.
Bendigo coach Tracy York stressed morale in her squad remained good despite the losses, and they would go into Tuesday's clash believing they could get that elusive victory.
"We've got to have that mindset that we want to win, and we think we can win," York said.
"Our morale is very good, we're very professional, there's just some teams that have got potentially stronger and more experienced athletes in their groups."
Perth won't be lulled into complacency by the Spirit's record, especially given the threats posed by former Lynx stars Carley Ernst and Tessa Lavey.
"Those two girls we really need to focus on, but there's also other girls in that program, who can step up," Perth coach Ryan Petrik said.
"Demi Skinner has played really well of late, obviously (Amelia) Todhunter is a veteran of the league who is a really good defender, so we're not taking them lightly at all."
Neither coach is obsessing over win-loss tallies and ladder positions.
"I'm not really particularly interested in where either team is sitting," Petrik said
"We're wrapped up right now with trying to beat Bendigo.
"Where that puts us is kind of irrelevant at this point, we're just trying to get as many wins as we can and keep improving and keep getting minutes into our kids.
"Tayah Burrows, Alex Sharp and Emma Clarke have been really good the last three or four games."
York is also intent on continuing to look for improvement and developing younger players.
"I feel like it is a little bit of a rollercoaster," York said.
"We take some really good steps forward and then, depending who you play, not necessarily a step backwards, but then the pressure is on again.
"Over a normal season we would have had a lot of time to do individual and team planning, but we are obviously looking for improvements every other day.
"Piper Dunlop stepped up the other night and she was fantastic, so that was really good for us."
Petrik lamented the fact Perth had missed a number of opportunities to win games, most recently in their last match against ladder leaders UC Capitals.
"In four of our losses it's been a one possession game with less than a minute to go," Petrik said.
Adrian Warren is a freelance contributor to WNBL.basketball
Broadcast Details
Perth Lynx vs Villawood Properties Bendigo Spirit
Tuesday 1 December 2020
8.00pm AEST/9.00pm AEDT
Live on Kayo